Analysts say supply chain order cuts do not mean demand is soft for the Apple iPhone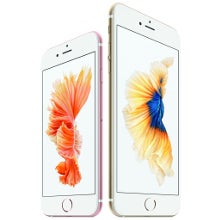 Earlier today, the Nikkei Asian Review reported that
Apple had cut orders to its suppliers by 30%
. Some media outlets quickly took that to mean that demand for the
Apple iPhone 6s
and
Apple iPhone 6s Plus
is lagging. But this evening, Creative Strategies analyst Ben Bajarin said that his own checks of the Apple supply chain show that the lower component orders have nothing to do with demand for the
iPhone 6s
and
iPhone 6s Plus
.
That happens to match the assessment of the situation made by Piper Jaffray's Gene Munster. The analyst, no stranger to loyal PhoneArena readers, says that talk of Apple cutting component orders are estimates that are not related to the number of iPhone unit sales that Apple will eventually report on January 27th.
Ironically, it was a similarly bearish supply chain story published by The Nikkei in January 2013 that ruffled the feathers of Apple CEO Tim Cook. At the time, the rumor du jour was that Apple had slashed supply chain orders by 50% because of sharply lower demand for the iPhone. The Wall Street Journal printed its own version of the story, focusing on the
Apple iPhone 5c
. Both papers were later proved wrong when Apple reported its earnings showing a 29% year-over-year gain in iPhone sales to 48.4 million. As Tim Cook has pointed out, news from the supply chain often has nothing to do with the demand for Apple's products.
"I don't want to comment on any particular rumor, because I would spend my life doing that, but I would suggest it's good to question the accuracy of any kind of rumor about build plans...and I'd also stress that even if a particular data point were factual, it would be impossible to accurately interpret the data point as to what it meant for our overall business, because the supply chain is very complex, and we obviously have multiple sources for things. Yields might vary, supplier performance can vary, the beginning inventory positions can vary, I mean there's just an inordinately long list of things that would make any single data point not a great proxy for what's going on."-Tim Cook, January 2013
The original report published today in the Nikkei Asian Review actually downplayed the 30% cut in supply chain orders, calling it an "inventory adjustment." The last line of that paragraph is the most telling, "Apple's products and brand have not lost their appeal, and older models have continued to sell."
Apple iPhone 6s Review
Apple iPhone 6s Plus Review
source:
AppleInsider