Report: Apple to reduce iPhone 6S series component orders by 30% amid lackluster sales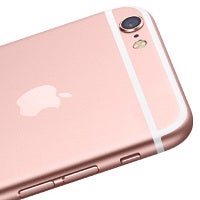 According to a new report from the Nikkei Asian Review, Apple is scaling back
iPhone 6S
and
iPhone 6S Plus
production for the March quarter in response to lackluster sales. Allegedly, the manufacturer has reduced orders placed to its component suppliers by about 30%.
The report claims that Apple has over-estimated iPhone 6S and 6S Plus demand for the December quarter, the launch quarter for the new models. The company is said to have made more units than retailers have been able to sell, which resulted in excess inventory at the start of 2016. The publication says that Apple previously indicated to its suppliers to maintain the same production rhythm as last year when the
Apple iPhone 6
and the
Apple iPhone 6 Plus
broke one sales record after another.
The Nikkei Asian Review is an English-language financial newspaper part of Nikkei Inc, which is the same conglomerate that owns the world's largest financial newspaper (The Nikkei) as well as the Financial Times. Given the credibility of the publication, this rumor supersedes all previous reports regarding iPhone 6S and 6S Plus sales, and there have been quite a few of those in the past few months.
It should be noted that the idea of Apple experiencing
negative growth with the Apple iPhone 6S series
has been around since before the two new iPhone models were officially unveiled by Apple this past September. When Apple announced
record sales after the opening weekend
, some interpreted this as a sign that iPhone sales will maintain their upward trajectory. In retrospective, it looks like these numbers were only the natural result of including China in the first wave of the markets where the iPhone 6S series was sold.
As Apple insider notes, first-tier market research firms such as FBR & Co., RBC Capital Markets, J.P. Morgan, and Morgan Stanley have cut their iPhone sales estimates over the past few weeks.
On January 26, Apple will announce the financial results for the December quarter. On that date, we'll get to know how well the iPhone 6S series performed during its launch quarter, although the biggest concern for analysts is the performance of the iPhone 6S series during the March and June quarters.