Citi Research says Apple will cut fiscal Q2 production of the iPhone XS Max in half
74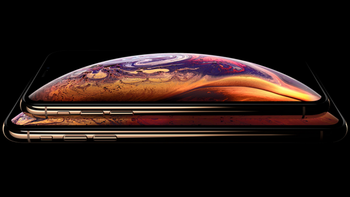 Now this doesn't mean that the
iPhone XS Max
has avoided the sales slowdown. In fact, a report issued today by Citi Research (via
CNBC
) forecasts that Apple will cut production of its top-of-the-line model by 48% during the fiscal second quarter from January through March. Citi Research Analyst William Yang told clients in a note sent today that he expects Apple to cut iPhone production to 45 million during the three month period, down 5 million from Citi's original forecast of 50 million. Yang sees the majority of that production cut coming from his forecast drop in the number of iPhone XS Max units rolling off the assembly line.
Citi Research isn't the only firm telling clients to expect a drop in iPhone production during the fiscal second quarter. Rosenblatt analyst Jun Zhang recently wrote his clients to warn them that
he expects Apple to lower fiscal Q2 iPhone production by 4 million handsets
during the same three month period. Unlike Citi Research's Yang, Rosenblatt's Zhang expects the bulk of the production cut to come from the iPhone XR (2.5 million units).
Recommended Stories