Analyst: 52 million Apple iPhones shipped last quarter
12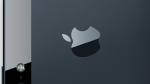 Apple is having problems. Apple is doing fine. Apple has lost its way. Apple has the strongest product portfolio in its history. It seems no one knows for sure the direction that Apple is going in. With earnings due out
next Wednesday
, we might get a better idea of how Apple performed during the holiday season and the direction of the momentum that surrounds the company.
Obviously, the number of Apple iPhone units sold in the quarter is of the utmost importance. This remains Apple's most profitable product and Ming-Chi Kuo of KGI Securities went to his supply chain sources to see what's what. His work indicates that a whopping
52 million units
of the Apple iPhone were shipped in the last three months of the year which would be a 93% gain sequentially and 41% year over year.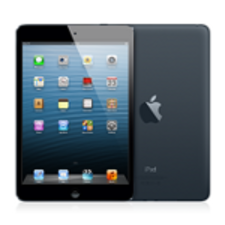 Kuo estimates that 8.2 million units of the Apple iPad mini were shipped in Q4
Kuo did warn that while Apple iPhone and Apple iPad shipments rose quarter to quarter to end out the year, specific models might have fallen short of expectations. His breakdown of iPhone shipments show the
Apple iPhone 5
with 35 million units shipped followed by 9.5 million
Apple iPhone 4S
units and 7.3 million
Apple iPhone 4
models. For the year, the analyst says Apple sold over 140 million smartphones in 2012 with 74 million Apple iPhone 4S units sold in the first half of last year. The Apple iPhone will be one of the few Apple products to beat consensus numbers in Q4 according to Kuo. Still, he expects a strong earnings report from Apple to be released on January 23rd.
As far as the Apple iPad is concerned, Kuo forecasts that Apple increased shipments of the Apple iPad by 49% over last year's fourth quarter to reach 23 million tablets. The
fourth-generation Apple iPad
and
Apple iPad mini
will be responsible for 9.3 million and 8.2 million tablets shipped respectively. Kuo has cut his estimates because of poor demand for the full sized iPad. Additionally, Apple iPad mini display supplier AU Optronics ran into a production bottleneck.
For the first quarter of 2013, the analyst expects Apple iPhone shipments to rise 6.5% to 37 million while iPad shipments will soar 64& to 19 million units. That is on a year over year basis. Meanwhile,despite all of this, Kuo is neutral on the stock in the near term due to poor new product shipments, weak gross margin and the usual Q1 slowdown.
source:
AppleInsider