Amazon's shares crack the $1,000 mark for the first time
5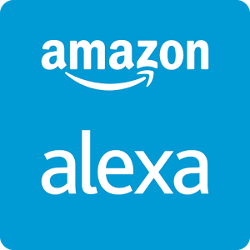 For the first time ever since going public, Amazon's shares have hit the $1,000 mark. That means that for 2017, the stock is up 33% and had enriched Jeff Bezos and other stockholders to the tune of $120 billion. The company becomes only the second of the current S&P 500 companies to hit the $1,000 mark. The first to do it was Priceline back in 2013. Analysts see another 10% rise in the stock with the Wall Street consensus calling for the shares to hit a target of $1,100.
If you consider Amazon to be a tech stock (more on that below) than all top five U.S. companies by market cap (share price multiplied by outstanding shares) are tech centered firms with Apple leading the way. Like Amazon, Apple's shares have risen 33% this year. Facebook's shares are also up 33% in 2017, while Google parent Alphabet has seen its valuation increase 26% this year. Microsoft's stock has gained 13% since the beginning of this year.
"The world is becoming more and more aware of how unstoppable the business plan is. The $1,000 is a bit of a psychological barrier for any stock, but it is just another number and we're still big believers in it."-Tim Ghriskey, chief investment officer, Solaris Asset Management
Amazon is not categorized as a tech stock by many investors who consider the company to be a retailer. We would strongly disagree. Part of the story that is driving the company this year is Amazon's success with its Echo and Dot smart speakers. And don't forget AI personal assistant Alexa. The latter has branched out this year and is
now found on handsets including the new HTC U11 in some markets
and
the Huawei Mate 9 in the U.S.
Alexa gives Amazon an entry into any tech project from smartphones to smart homes.
Recently,
Amazon launched the Echo Show
which includes a touchscreen and the ability to make/take phone calls.
source:
Reuters