Amazon may soon offer iCloud-like music matching
7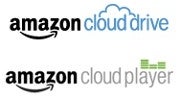 Amazon may have just launched their cloud-based music app for iOS
yesterday
, but they aren't resting on their laurels. CNET is reporting that Amazon is hoping to level the playing field with Apple's
iTunes Match service
, and is at an advanced stage of negotiation with the music labels. According to "numerous industry sources" Amazon has already inked agreements with Universal Music Group, EMI, and Sony Music Entertainment. They are reportedly in advanced stages of negotiation with Warner Music Group as well.
Signing deals with the music labels would allow Amazon to instantly match the music on your computer with already existing files in the cloud – letting you skip the
current process
of uploading your files. The deal is said to be far enough along that Amazon may be able to announce it "in a matter of weeks". That would certainly make their service more compelling to iOS users, who already have access to Apple's file-matching implementation, and it might also help Amazon gain traction on Android, where Google Music, which also has to upload users' music collections, has so far proven to be more popular.
Of course Amazon ships its
own tablets
based on a forked version of Android, and new (and
potentially larger
) Kindle Fire models are expected later this year. While we're sure that Amazon would like to see their music service expand in popularity on other platforms, their biggest goal may be to improve their own mobile computing platform. On that note it will be interesting to see if Amazon's agreements with the music labels are simply bringing them to parity with Apple's iCloud, or if Amazon will have some differentiating service to offer its users.
source:
CNET
via
Engadget