Amazon Cloud Player lands on iPhone
1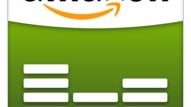 The
Amazon Cloud Player
is an easy way to play music stored in your Amazon Cloud Drive from a native application for both the iPhone and iPod touch. Amazon has launched the application today, and it's avaiable free on Apple's App Store.
Interestingly enough, the new Amazon Cloud Player also looks for music on your phone, so you could use it not only for music in the cloud but also as a replacement for the native music application on your iOS device.
One big drawback for the current version is that it doesn't allow users to buy and download music directly from the app. It's not hard to guess why that feature wasn't implemented, though - Apple would have probably required Amazon a 30% cut for the downloads and that's hardly in the etailer's interests.
On the positive side of things, you have plenty of storage on the Amazon cloud. If you buy one of Amazon's storage plans you also get unlimited space for MP3 and AAC files. Not bad, right? Check out our detailed comparison of existing mobile music services below.
Amazon Cloud Player App Now Available for iPhone & iPod touch
SEATTLE--(BUSINESS WIRE)--(NASDAQ:AMZN) – Amazon.com, Inc. today announced its Amazon Cloud Player App for iPhone and iPod touch is now available on the App Store. The app allows customers to stream or download music stored in Cloud Player to their iPhone or iPod touch, play music that is already stored on their device, and manage or create playlists.
"Customers tell us that they want access to all of their music, wherever they are, and on all of the devices they use"
"Customers tell us that they want access to all of their music, wherever they are, and on all of the devices they use," said Steve Boom, Vice President of Digital Music for Amazon. "By bringing Cloud Player to iPhone and iPod touch, we now have the most widely compatible cloud playback solution available, giving our customers the ability to buy once and enjoy their music everywhere."
Customers using the Amazon Cloud Player App can stream, download, and manage their music in the cloud, eliminating the need to download files before playing them. With this new app, customers have full access to their Cloud Player music libraries and also can seamlessly add playlists that are currently on their iPhone or iPod touch.
All Amazon customers automatically start with 5 GB of free storage to begin uploading their digital music library to Cloud Player, and for a limited time, those who purchase any storage plan will receive unlimited space for MP3 and AAC (.m4a) music files at no additional cost.
The Amazon Cloud Player App is available for free from the App Store on iPhone and iPod touch or at www.itunes.com/appstore.