iTunes Match quietly brings music streaming to iCloud
11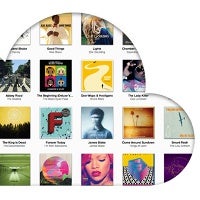 The iPhone 5 might be the most anticipated gadget this fall, but the experience on it will depend strongly on iOS 5. The new version of the platform aims to bring many features, but one of its accents is iCloud and the possibility to access your files across devices. This means that your whole iTunes library is going to the cloud, but how exactly can you access it and what about the content that you haven't purchased on iTunes?
iTunes Match
was announced as a yearly subscription service costing you $24.99 and matching all of your non-iTunes music like CDs that you might have previously ripped against Apple's 18 million collection of 256kbps tracks.
streaming over Wi-Fi or 3G
in addition to downloads. Now, other services like Google's Music Beta also let access your music via the cloud but in Google's case the lack of a solid MP3 storefront and a decent widget ruins a part of the experience. Amazon's Cloud Player is the other option, very close in functionality to iTunes but it seems to lack the scale and automatic upload feature of iTunes Match.
So finally, with iTunes Match you'll be able to quickly access your music without lengthy transfers on any device supporting iTunes, be it an iPad, iPhone or a Macbook, and truly feel the benefit of quick media access in a unified ecosystem. Worth paying $24.99 a year? Check out the video demonstrations below, courtesy of Insanely Great Mac, and make up your mind - the service is expected to roll out this fall.