Amazon looking for app and game developers for its tablet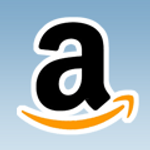 In an attempt to build an entire mobile ecosystem of its own, Amazon is looking to
lure app and game developers
for its Amazon Kindle Fire. The 7 inch budget tablet does not offer any of Google's applications which means that users must buy content (music, videos, games etc.), apps and storage from Amazon. Doing this allows Amazon to take a loss on each tablet sold only to more than make it back with these sales. Now, Amazon seeks more software developers ready to write for its tablet and wants to make sure that the software is optimized to run on the Amazon Kindle Fire.
s
because the speculation is that the Amazon Kindle Fire 2 will be
launched early next month
. And besides the next iteration of the original 7 inch tablet, there have been rumors about a 10 inch model coming to market at the same time. In fact, there could be
as many as 6 new variations of the Amazon Kindle Fire coming
, based on a comment from
Demos Parneros
, U.S. president for Staples who says the retailer will be introducing six new SKUs for the tablet. That would indicate versions with 7 and 10 inch screens,
some with 3G/4G connectivity and perhaps one model with extra storage on board
.
With the Amazon Kindle Fire launching the Amazon Appstore by default, users of the tablet must change the settings to access other app stores like Google Play Store. Amazon has added some new features for developers in an attempt to draw them in.
In-app purchasing
,
cloud syncing
and a
gaming leaderboard
have been added. Amazon is also known for sharing user data with developers allowing them to count the number of people who have downloaded their app and the number who have made in-app purchases.
With the
Google Nexus 7 considered to be the "Kindle Fire Killer,"
especially loaded with Android 4.1.1, Amazon might really need that 10 inch variant, more apps, games, content and a
brand new marketing campaign
to continue to compete.
source:
electronista