Amazon Kindle Fire 2 release date rumored to be August 7th
4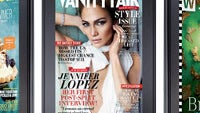 Google has just announced the ground-breaking new
Nexus 7
tablet with prices starting from $199, which happens to be the exact same price Amazon is asking for its Kindle Fire tablet. But there's a world of a difference - the Nexus 7 comes with a much more powerful quad-core chip and 12-core graphics, as well as a front-facing camera and a full Android 4.1 Jelly Bean. The Kindle Fire looks pretty dated when put along with the Nexus 7.
But if you thought Amazon will just sit and wait to see how Google sells millions of its new tablet, you're mistaken. The first
Kindle Fire 2s will start shipping on August 7th
, and Amazon has already ordered 2 million units from Chinese manufacturer Quanta, according to China Times.
Now, if you pair this with a rumored announcement of the second-gen Kindle Fire for July 31st, this is one rumor that we hope comes true.
So far, sources agree that the new Fire will feature a metal frame with otherwise plastic body, with the display made by LG and touch panels by TPK.
Now, this here rumor doesn't mention anything about a Kindle Fire with a larger screen. With the Fire and the Nexus entering direct fight, and a rumored mini iPad coming this Fall, we'd definitely be bracing for one of the hottest seasons for smaller and more portable tablets yet.
source:
China Times
via
UnwiredView