Can the Nexus 7 take down the Kindle Fire?
28
This article may contain personal views and opinion from the author.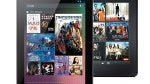 Amazon achieved
what other Android tablet manufacturers couldn't – to sell its devices. And it didn't take a big screen or a quad-core processor to do it. The company simply took a basic Android build, integrated it with its media store, added its own app marketplace, and stuffed all that into a somewhat generic 7" tablet.
It became a hit
, but not because of the hardware itself, but because of the ultra-affordable price tag of only $199 and Amazon's brand recognition. In order to achieve that pricing, Amazon has actually been losing a few bucks for every Kindle Fire sold. However, this was easily made up by selling various content and other stuff through the device. In a remarkable move, CEO Jeff Bezos carved a sweet little niche for Amazon's Kindle Fire, making it one of the extremely few Android tablets that actually sold.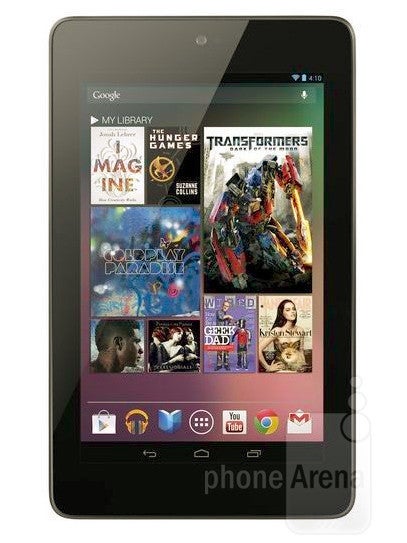 Google Nexus 7
Of course, as time passed by, other manufacturers were able to produce tablets with progressively lower price tags, but none could really achieve what Amazon could, partly because those companies like Samsung and Motorola didn't have any additional content to sell through their devices, in order to make up for selling the tablet so cheaply.
As unbreakable as Amazon's model seemed, Google's
announcement of the Nexus 7
tablet raised the question if this isn't the end of Amazon's fairy tale with the Kindle Fire. After all, the Nexus 7 is a much better device in terms of hardware (and software), and comes at the same alluring price of $199. It seems like Google has copied Amazon's model here by selling the device itself without any real profit in order to achieve such a price. Unsurprisingly, however, while presenting the Nexus 7, Google also put a lot of emphasis on the media-consumption capabilities of the device, especially stuff like books and magazines. All of this makes it obvious that with the Nexus 7, Google is aiming for that said niche, carved by the Kindle Fire. Now, the only question left unanswered is whether or not it'll be able to put out the Fire.
As easy as the answer to this may seem, having in mind the Nexus 7's superiority, we wouldn't be so quick to consider the matter closed. First of all, the Kindle Fire will always be favored at Amazon's, and Google isn't really a great hardware seller. Perhaps more importantly, though, the Kindle Fire has been out since last November, and the rumors of a sequel aren't stopping. Google has done well in providing a worthy competitor to the Kindle Fire, but the Fire has been a success for Amazon, and the company is rumored to be gearing up for the launch of a successor.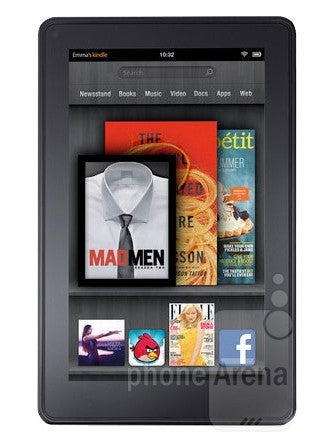 Amazon Kindle Fire
From this perspective it's still too early to consider the Kindle Fire dead. It is now Amazon's turn to answer with a product of its own, and judging by recent rumors, the new device will not be as modest (from hardware stand point) as the first one. Actually, some sources are claiming that Amazon may be launching not one, but
two new Kindle Fires
– one with a 7" screen, and another with a 10" screen, in an attempt to provide more choice for the consumers. Sadly, there isn't too much info regarding the new Fires (read: we know nothing), but one unofficial source does claim that build quality will be significantly better. Add a number of specification upgrades, which will surely be present, and the Nexus 7 may suddenly lose some of the appeal it has currently. Of course, all of this may happen in case Amazon keeps or lowers its price even more. How about $199 for the new 7" Fire, and $249 for a 10" one? With tablets, users usually gravitate towards the bigger screen, so if Amazon really ends up introducing an affordable 10" device, that may make some potential Nexus 7 buyers reconsider their intentions. But you might have noticed the amount of "ifs" that we used here, so everything should be filed as pure speculation for now, until we get to see the new devices.
So, what's the bottom line of all this? We really doubt it that Amazon will just quit the game it started. The Kindle Fire may look like a bad deal now that the spectacular Nexus 7 is about to come out, but it'll soon be time to welcome its successor/s, and then, who knows, maybe Amazon has found other ways to bring the price even further down (there were rumors of an ad-supported Kindle Fire). In the end, it'll be the consumers who win, but it's all thanks to these unbelievably innovative companies.