Amazon Prime Video for Android TV won't be widely available anytime soon
1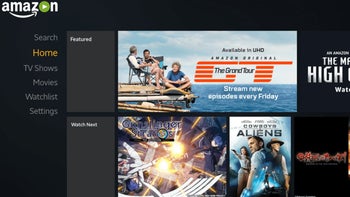 Amazon and Google
announced one month ago
that the official YouTube app will be available on Fire TV devices and that Prime Video will be rolled out to Android TV and Chromecast. Unfortunately, if you haven't been able to download Amazon Prime Video on your Android TV yet, chances are that you won't be able to do so any time soon, and here is why.
It looks like Google will not make the Amazon Prime Video app widely available through the Play Store,
9to5google
reports. The client will be pushed out on an OEM by OEM basis, which means that it's all up to your Android TV manufacturer to make the Amazon Prime Video app available for download.
Hisense is one of the first TV manufacturers that has already deployed the new Amazon Prime Video app to some of its Android TVs, as pointed out by Reddit user
CenterInYou
. The update that contains the
Prime Video app
also adds a new boot-up screen and June security patch in case you want to know.
The Prime Video app will only be made available through Google Play Store if and when OEMs decided to push it out, so there's not much you can do other than wait and hope that your Android TV manufacturer will roll out the app sooner rather than later.