Amazon Prime Video app now available directly from the Google Play Store in the U.S.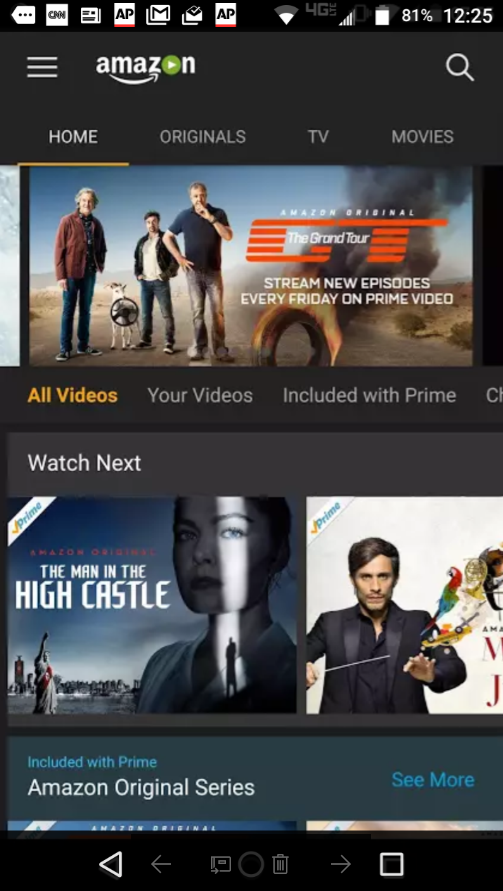 The Amazon Prime Video app is now available from the Google Play Store
Amazon Prime subscribers in the U.S. who wanted to use Amazon Prime Video to stream television shows or movies on their Android handsets or slates used to follow a long and winding road to get the service loaded on their devices. But today, a miracle has taken place. Now, those in the U.S. who are Prime Video members can install the Amazon Prime Video app directly from the Google Play Store for free.
Even with the app installed, you will need a subscription to Prime Video. That will cost you $8.99 a month or $107.88 for the entire year. On the other hand, $99 a year gets you Prime Video and everything else that Amazon Prime offers including 2-day shipping, unlimited photo storage and much more. At that price, you'd be paying the equivalent of $8.25 a month. And there is a 30-day free trial to Amazon Prime which will give you a month's worth of streaming video on the house.
Before the app was added to the Play Store, Android users would have to use the traditional Amazon app to find the Prime Video app. But that was a big no-no as far as Google was concerned since Play Store apps can't act as their own app store. So Amazon moved the Prime Video app to the Amazon Underground app. Now, installing Amazon Prime Video onto your phone or tablet simply requires a trip to the Google Play Store, and a quick tap on the install button.
The app has been available from the Play Store in several regions for a few months now. With the U.S. finally included, Amazon might find more mobile stateside users celebrating the newly found ease in installing the Prime Video app by opting to try the 30-day Prime free trial. To sign up for the trial, click on the source link.
source:
Amazon
via
9to5Google