Amazon Black Friday deals: Motorola Nexus 6 at $199, LG Nexus 5X at $299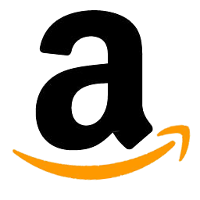 Amazon announced the bulk of its Black Friday 2015 offers
a couple of weeks ago
, but it looks like the retailer has just upped the ante. While Amazon's previously disclosed offers for this Black Friday failed to include in-demand smartphones, the retailer has changed gears and is now offering the Samsung Galaxy S6, the Motorola-made Nexus 6, and the LG-made Nexus 5X at significantly discounted prices.
Starting with what seems to be one of the best Black Friday 2015 smartphone deals, Amazon is now offering the 32GB version of the
Motorola Nexus 6
at $199.99, down from the previous price of $350. If you need more storage, Amazon is also offering the 64GB variant of the Nexus 6 at $259.99, down from $400. At $199, which is less than the price of the average mid-range smartphone, you can get your hands on one of the best smartphones of last year. For a detailed look at the Motorola-made Nexus, check out our full
Google Nexus 6 review
.
If you're looking for a newer Nexus smartphone, Amazon is also mimicking the
LG Nexus 5X
discount that
B&H Photo Video currently offers
. This means that you can get your hands on a 16GB Google Nexus 5X for $299, while the 32GB model will set you back $349. That's $80 less than the usual price. Again, before committing to a purchase, make sure to read our
LG Nexus 5X review
for an in-depth analysis of the handset.
What do you guys make of Amazon's new Black Friday 2015 deals? Anyone tempted?