Amazon brings new child-focused features to Alexa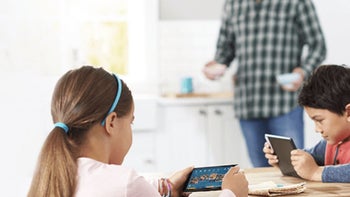 Amazon
unveiled quite a lot of new products
earlier today, including some kids-oriented features for Alexa, which parents might find very useful. Besides the FreeTime Unlimited program that Amazon offers, three new Alexa features have been announced today: Kid Routines, Kid Podcasts, and Kid Activity Skills.
The first one, Kid Routines allows parents to set Routines with
FreeTime on Alexa
using a set of pre-defined Alexa Routines. One of the pre-configured Routines, Good Night Routine is supposed to offer kids a parent-customized goodnight message, tell them an interesting fact, turn off the lights, turn on the night light, and start sleep sounds or white noise.
This is just an example, but there are other pre-defined Routines like Good Morning, School, and Bed Time Routines, which can be further customized with noise timers, smart home controls, music, personalized Alexa messages and more.
With Kid Podcasts, parents can offer kids the benefit of listening to popular kid and family podcasts through
FreeTime Unlimited on Alexa
, such as Story Pirates or Ear Snacks. These podcasts are supposed to offer educational, as well as news, stories and likewise appropriate to young ages.
Finally, there's a new set of FreeTime Unlimited on Alexa skills like Train Like an Avenger and Animal Workout, which should help get families active. Also, new skills such as Oregon Trail, Star Wars Missions, and Animal Rescue are there to provide the fun and educational aspects.