Echo Sub, Echo Link, and Link Amp: Amazon's response to premium audio
2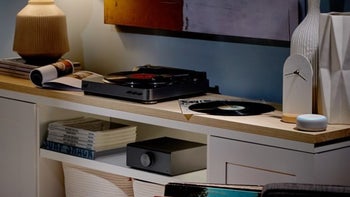 Out of nowhere, Amazon announced just a few hours ago that it was holding a surprise event today in Seattle which would focus on Alexa-enabled hardware. Now, with the event well underway, the online retail giant has announced its first new product: Amazon Echo Sub.
With Amazon's Echo speakers so far, the primary focus has been
Alexa integration
. Unfortunately, consumers looking for an impressive audio experience have been largely ignored. This is where the new Echo Sub comes in. Just as the name suggests, the audio-centric product is a new subwoofer that can be paired with existing Echo speakers. It offers a total of 100W of power and features a 6-inch woofer.
Amazon
hasn't specified if the subwoofer is compatible with all Echo speakers, but in the announcement, it was shown paired to the regular model. In any case, it can be synced with up to two speakers at a time, something that allows it to provide 2.1 stereo system.
In addition to the new Echo Sub, the retail giant also unveiled two more products that are aimed at improving the audio experience significantly. The Echo Link is designed to connect to existing amplifiers and should help provide quality audio. The Link Amp, on the other hand, includes a 60-watt dual-channel amplifier. Interestingly, neither of the products include microphones – Amazon has designed them to work with existing
Echo products
, via which they can be controlled.

In regards to the release date and pricing of these new products, the Amazon Echo Sub is available to pre-order now for $129.99 and will begin shipping by the end of September. When it comes to the Echo Link and Link Amp, these will be available to purchase sometime early next year at a cost of $199.99 and $299.99 respectively.