Adobe: Tablets are now driving more traffic to global websites than smartphones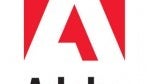 Adobe released the results of a study during Thursday's Digital Marketing Conference in Salt Lake City, Utah. The study revealed that for the first time ever, global websites are receiving
more traffic from tablets
than smartphones with the former responsible for 8% of page views and the latter responsible for 7%. Tablet users also read 70% more pages per visit than smartphone users.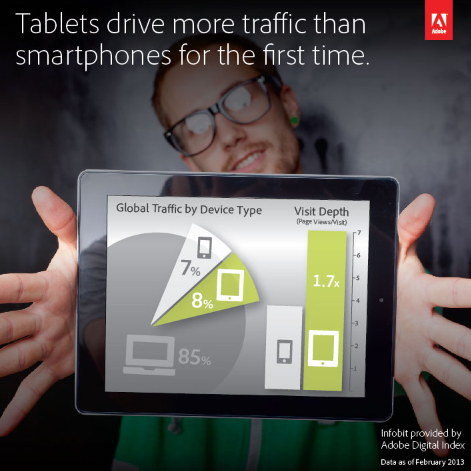 Adobe says more tablet users than smartphone users are visiting global websites
The data came from the Adobe Digital Index which studied 100 billion visits to 1,000 global websites last year. The study also found that last January, tablet users spent
54% more per online order
than smartphone users, and 19% more than PC users. 13.5% of the sales conducted online during the past holiday season were done on a tablet. Even before this year's Super Bowl, online viewership of major sporting events on tablets had doubled. Adobe also noted that retail, automotive and travel shopping sites get a majority of viewers from a tablet while telecom companies get the majority of visitors from a smartphone. But that is really a no-brainer since many smartphone users pay their carrier invoice online.
If there is a major point to Adobe's report, it is that tablets have become (by the slimmest of margins), the favorite device for mobile browsing. Those that shop using a tablet are spending more money per order.
source:
Forbes

More tablet users than smartphone users visit e-commerce and retail sites