App adds Google Assistant functionality to your Samsung Galaxy Watch
2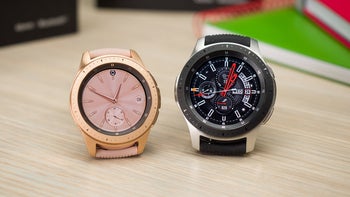 So let's say that you're currently rocking the Samsung Galaxy Watch and you're not happy with the virtual assistant on the timepiece. After all, Bixby is an acquired taste. And since the watches are running Tizen, well the Google Assistant is out. Or is it?
According to Android Police
, the GAssist.net app can help you put much of the Google Assistant's functionality on your Tizen powered timepiece. You will need to visit
the Galaxy Store
to load the app on your watch and
the Google Play Store
to load the companion Android app on your phone.
Installation is a bit complex. It will require you to store on your phone a file generated from the Google Cloud Platform website. A YouTube video was created to show you how this is accomplished. You can find that video in the slideshow at the bottom of this article. Once that is done and the correct apps are stored on the watch and phone, the apps themselves will guide you through the remainder of the setup.
Keep in mind that you won't be able to access the Assistant by saying a hot word. Activation is accomplished by opening the app and tapping on the word 'Listen.' You also can't use the app to control other functions on the watch, like timers and alarms. But you can use it to handle the requests and demands that you would normally turn over to Google Assistant including turning on or off smart appliances and get the weather. Some Reddit posters say that it opens faster than Google Assistant does on Wear OS devices. And you can allow your watch to receive personal results on the GAssist.net app (after installation of course) by opening Google Assistant on your phone and clicking on the icon at the bottom left of the screen. From there, click on your profile at the top right of the display. Tap on the Assistant tab and scroll down to Assistant devices. You should see a listing for Galaxy Watch. Tap on it and allow personal results.
The Samsung Galaxy Watch Active 2 could be introduced during the same August 7th Samsung Unpacked event that will unwrap the Galaxy Note 10 line. The device will come with an electrocardiogram (ECG) monitor, although that feature requires FDA approval
which might not come until the middle of 2020
.