Acer announces new Liquid Z6 and Z6 Plus smartphones at IFA
1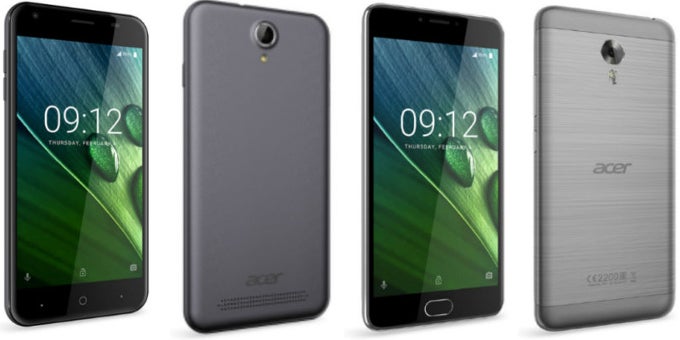 IFA is kicking off in Berlin, Germany today, with a number of new product announcements set to take place. Among them, Acer has just taken the wraps off a smartphone duo, known as the Liquid Z6 and Z6 Plus. As you might expect from Acer, the pairing offers fairly standard mid-range fare, although the Plus variant is the stronger of the two by some margin.
Those purchasing the Liquid Z6 should expect a modest 5-inch, 720p display. Under the hood sits MediaTek's quad-core MT6737 processor, which offers a maximum clock speed of 1.25 GHz. There's also 8 GB of on-board storage along with a solitary gigabyte of RAM, while the battery is a mere 2000 mAh. At $130, the price is low, but with such a strong market for cheap-yet-powerful handsets, you could get a
helluva
lot more
for a few extra dollars
.
A prime example being the $280 Acer Liquid Z6 Plus, which is not only higher-spec'd than the regular model, but on paper, offers much better value for money. There's a 5.5-inch FHD display, MediaTek's octa-core MT6753 SoC and a substantial 3 GB RAM. Also running on Marshmallow, the Z6 Plus gets 32 GB of expandable storage while 5- and 13-megapixel cameras adorn the front and the back respectively. The marquee feature of the Z6 Plus is the battery, which at 4,080 mAh in capacity, should have no trouble getting through a day's use.
If you like what you see and are tempted by these new Acer handsets, we'd strongly recommend grabbing the Z6 Plus. Double the battery, triple the RAM, quadruple storage and a much better processor — despite the price hike — will stand you in much better stead.
The devices will roll out to markets within Europe, Africa and the Middle East later this year.
Recommended Stories