Deal: grab a new and unlocked Google Nexus 5X for just $199.99
5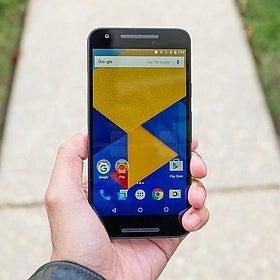 We're as excited as anyone at the prospect of
new Nexus smartphones
, particularly given the numerous leaks we've had so far regarding
Marlin and Sailfish
. But the other great aspect of a prospective handset roll-out is that older devices become considerably cheaper. The
Nexus 5X
, for example, has been
gradually dropping down in price
over the last couple of months, and right now, can be had for the miserly sum of $200 on eBay.
While by no means a high-end handset, the Google Nexus 5X has occupied that oh-so-familiar space just below the cutting-edge of the market. Admittedly, since it's now a year old, the likes of its Qualcomm Snapdragon 808 processor and 2 GB of RAM seem decidedly meager compared with other strong mid-rangers. But if you can see past the numbers, you may realize that the Nexus 5X was and is great all-round performer, and a genuine steal at 200 bucks.
In our
Google Nexus 5X Review
, we were most impressed with the device's versatile 12-megapixel camera, good display and snappy overall performance. Sure, you don't get expandable storage, and the plasticky design really isn't much to write home about. But as aforementioned, it's hard to pick too many faults with a handset that now costs just $200 new, particularly since it's a Nexus.
For, yes, the small matter of
Android 7.0 Nougat now upon us
. Even though the Nexus 5X on offer ships with Android 6.0 Marshmallow, buyers should have little trouble updating since the LG-made smartphone is among the early beneficiaries of the sweet new flavor. The eBay deal from seller
mobilepros1
offers the Nexus 5X new and unlocked for GSM networks in the choice of Carbon (read: black) or Quartz (white) color options.
Even though it's aging, the Nexus 5X still has enough going for it to serve as a daily driver, though could readily be utilized as a backup or secondary phone to those in search of an understudy.
If you'd like to grab the device at this very agreeable price of $199.99, hit up the source link below.