Acer Liquid Gallant Solo, Gallant Duo are announced, to be showcased at IFA 2012
6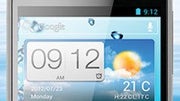 In addition to PCs and tablets, the folks at Acer make smartphones too, you know. In fact, their Android-powered
CloudMobile
handset, which
we got to play with back in February
, should hit the shelves no later than next month. But that isn't the only device the company plans to launch in September.
The Acer Liquid Gallant Solo and Liquid Gallant Duo have been announced officially and will be on display at IFA 2012. When it comes to hardware, both handsets are practically identical, with the dual-SIM functionality on the Duo model being the only significant difference.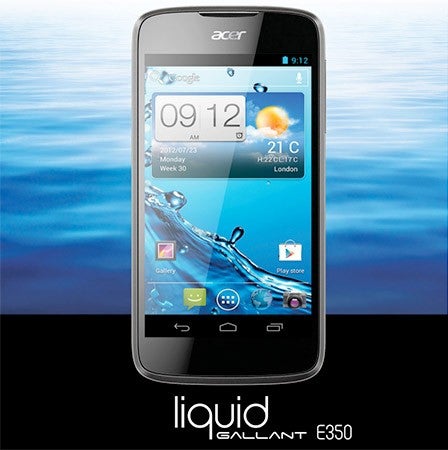 Other than that, both Acer Liquid Gallant models come with a 1GHz processor made by MediaTek, 1GB of RAM, 4.3-inch screen with qHD resolution (540 by 960 pixels), and 5-megapixel main camera. To no surprise, Android 4.0 comes installed out of the box. Last but not least, the smartphones will be available in Gentle Black or Ceramic White.
There is no word regarding the pricing of these two smartphones, but it probably won't be long until we find out more on the matter. The Acer Liquid Gallant Solo and Gallant Duo are scheduled to launch in September.
Acer launches Liquid Gallant and Liquid Gallant Duo - Everything you need in the palm of your hand



Acer announces a winning twin of smartphones, the Liquid Gallant and Liquid Gallant Duo. With their advanced features and rich functionalities, these smartphones are the perfect companions of modern day's explorers. From the Android 4.0 Ice Cream Sandwich operating system, to the dual-sim dual stand-by model, ideal for globetrotters or for who wants to choose the better rate, these smartphones are designed to offer an enhanced user experience.


The Liquid Gallant and its dual-sim twin brother, the Liquid Gallant Duo, sport a 4.3-inches display with a qHD resolution, offering a clear and detailed rendering of every image and text on screen. The unique design, that makes the Liquid Gallant (Duo) so comfortable to hold in your hand, is further enhanced by the power button placed on the back of the phone, so that lighting the screen when you slide it out of your pocket has never been more convenient. The Liquid Gallants are available in two colors: Gentle Black and Ceramic White.

"This new Acer smartphone mission is quite simple: bring the best experience to all the modern days' explorers, which results in creating a very affordable phone with no compromise on performance and usability" says Allen Burnes, SPBG EMEA Vice President.

Indeed the Liquid Gallants combine powerful processors and plenty of memory to enjoy an exceptional browsing experience. They run Android ICS 4.0.4 for a smooth and user-friendly performance. As usual, Acer has improved the user experience, adding cool touches such as the convenient unlock screen, the improved notification area, the famous Swype keyboard and more.

The 5 MP rear camera with LED flash deliver advanced features for an extraordinary experience. Taking a one-time shot in a circular path you'll be able to capture a 2.5D view of your beloved. With automatic smile detection, you'll never miss a person smiling. You can take pictures with higher contrast and rich of details and easily assemble them into a single panoramic photo. What's more you can set the focus point where you want simply by touching anywhere on the viewfinder.

Finally, the Liquid Gallants bring a premium clear and loud sound experience to the users with enhanced Surround Sound, whether they are used as hands-free conference devices or as portable music players.

The Liquid Gallant Duo will start hitting the shelves in September 2012, closely followed by the Single-sim variant.

Come discover these striking twins at the Acer booth at IFA - Hall 12 booth 101, from Aug. 31st to Sept. 5th.
Recommended Stories