Acer CloudMobile Hands-on Review
4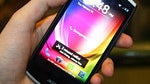 Acer is not a very strong player in the mobile space, but they seem to be willing to change that. Although the company didn't have a booth here at MWC 2012, we were invited to a private meeting where we got a chance to check out some of their upcoming products.
Fortunately, one of those products was their new flagship model for 2012, the
Acer CloudMobile
. As the name implies, the CloudMobile will have a lot to do with the cloud, and for the purpose, Acer has concocted a whole new service, called
AcerCloud
. But let us first tell you about the hardware of the handset.
First of all, it's worth mentioning that Acer seems to be paying attention to many important aspects of creating a good phone. They are certainly not the best in any of those, but they have done quite well in almost every aspect. For example, the CloudMobile is definitely not the thinnest or lightest smartphone out there, but its both quite thin and light.
The handset is also relatively compact, even though it has a sizable
4.3" display
, which is a pretty decent achievement. The screen itself is built around the IPS-LCD technology, which means nicely-saturated colors and pretty decent viewing angles. The best thing about this display, though, is that it has an HD resolution, resulting in a very high pixel density. Indeed, even the smallest details on this display are really fine. There's no pixelization whatsoever.
The rest of the hardware is living up to the beautiful body and screen. The Acer CloudMobile is powered by a
1.5 GHz dual-core processor
, complemented by 1GB RAM. The unit that we played with was by no means final, but it still performed pretty well.
On the topic of system performance, we should start by saying that the CloudMobile will come with
ICS pre-loaded
, so you won't have to wait for an update. In terms of UI personalization, Acer has radically changed its strategy, and will no longer try to heavily personalize the stock interface. As a matter of fact, we were told that there will only be slight modifications here and there, just to add a hint of differentiation.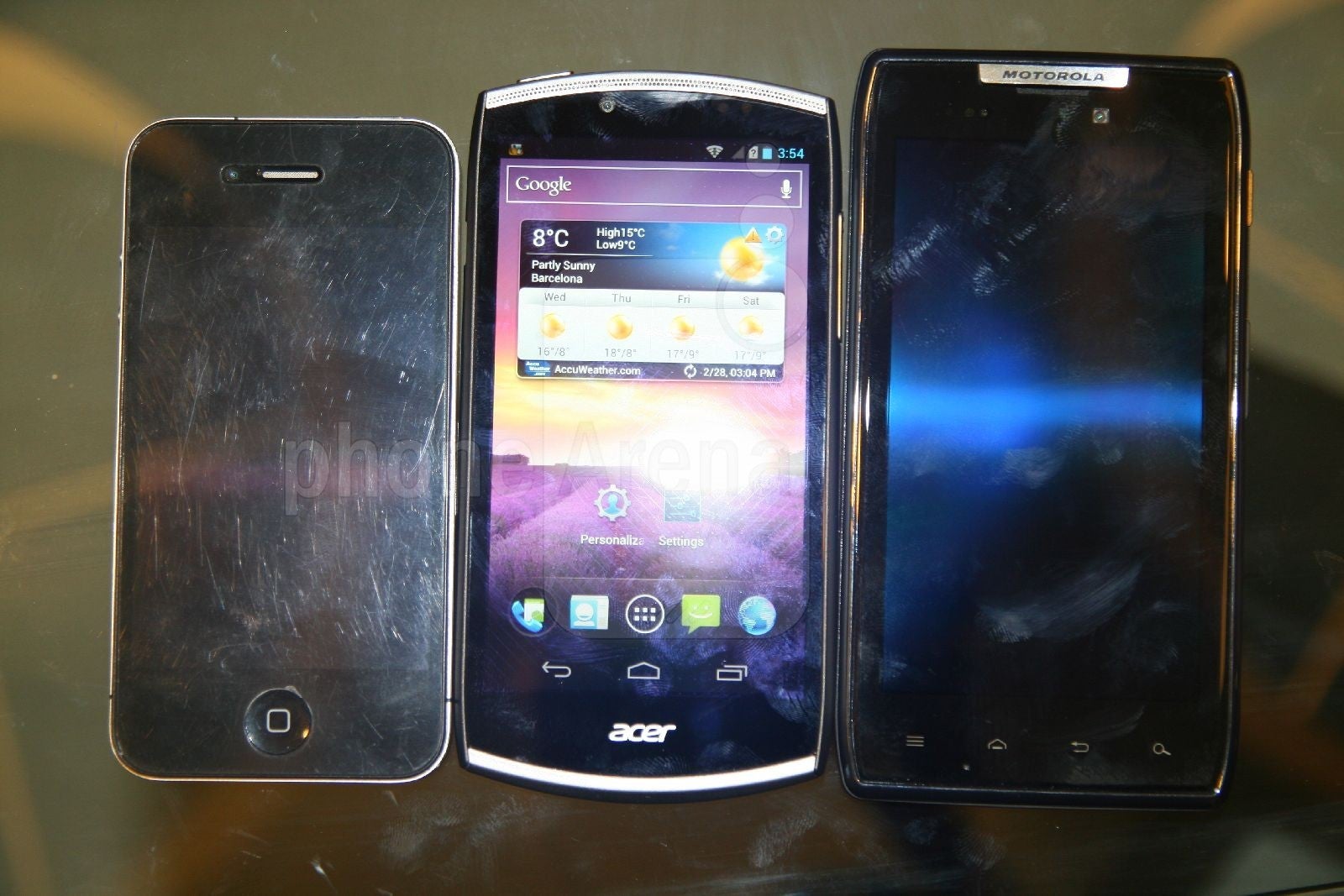 Left to right - Apple iPhone 4, Acer CloudMobile, Motorola DROID RAZR
The more important alteration done to the software is found with
the new service called Acer Cloud
. Basically, Acer Cloud is an integrated cloud solution, which is closer to iCloud than a standard storage service. In fact, Acer Cloud will not provide you with permanent online storage, but will rather sync your stuff with your PC – docs, images, music, etc. Thankfully, there will at least be a 30-day cache, so if your PC is not online for some time, you won't lose your just-taken pics, for example.
Unfortunately, as good as it looks, the Acer CloudMobile is not going to launch for another 6 months, which means that the handset is coming out in August, 2012, and until then, who knows what devices might hit the market. Still, we're definitely excited about the new strategy of Acer, regarding their mobile devices, and the CloudMobile itself, which looks like a really promising and well-balanced smartphone.