AT&T to launch Beam 4G LTE USB modem on May 10
1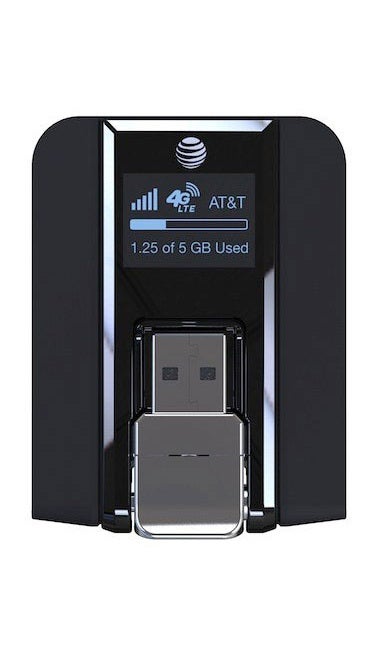 4G LTE connectivity isn't just for smartphones and tablets, you know. Most computers can get some of it as well, with the help of a gizmo like this. Introducing the Beam by Sierra Wireless – a USB 4G LTE modem that AT&T will launch in just a few days. It is small, light, portable, and affordable, costing only $19.99 on a 2-year contract.
What's neat about the Beam 4G LTE modem is that
it has an LCD screen
displaying signal strength and data usage. It can also work as a storage device – just plug-in a microSD card of up to 32GB in there and you're good to go. Setting up the device should be a simple process as it is made to work as soon as it is plugged into a USB port.
The AT&T Beam is capable of roaming across 210 countries around the world, which makes it suitable for frequent travelers. Any laptop or tablet running Windows 7, Windows 8, or Windows RT should be compatible with the device, while Windows 7 users will get Wi-Fi hotspot functionality as a bonus. Interested? Then look for the Beam by Sierra Wireless on AT&T's shelves starting May 10, with 5GB of data priced at $50 monthly.