AT&T snagging the BlackBerry Curve 8900?
This article contains unofficial information.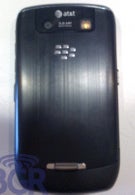 BGR is reporting that a tipster has given them the word that the BlackBerry Curve 8900 is making its way to Ma Bell's house. As far as specs go, the device will basically be copying the Curve 8900 offered by T-Mobile with at least one difference: AT&T's version will have the same themes as the Bold 9000 (which is sold by AT&T).
BlackBerry Curve 8900 Specifications
|
Review
source:
BGR
t7