AT&T Samsung Galaxy S III Jelly Bean update now on Samsung's Kies
69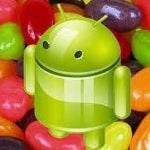 AT&T and Verizon customers sporting the
Samsung Galaxy S III
can't be blamed for their Scrooge-like behavior at this tine of the year. After all, they have watched jealously as
first Sprint
and
then T-Mobile
subscribers with the very same phone, received OTA updates to Android 4.1. Tonight, we do have halfway decent news for owners of the Android flagship smartphone on the AT&T network. If you don't mind doing it yourself (and we are not saying that you do
everything
this way), and forgetting about the easier OTA method, you can hook up your Samsung Galaxy S III to your PC and through the wonder that is Kies, download Android 4.1.
the latest version
or else the update will not appear. Follow the directions and whammo! You will have left Verizon customers as the Ice Cream Sandwich orphans of the Samsung Galaxy S III.
If you decide to go ahead and manually update your AT&T branded Samsung Galaxy S III to Android 4.1, let us know how it turns out by posting a comment in the box below.
source:
AndroidCentralForum