A trio of BlackBerry executives leave the company
9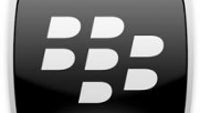 Canadian smartphone manufacturer BlackBerry confirmed on Wednesday that three more of its executives are
leaving the company
. With the new BlackBerry 10 models not exactly selling like hotcakes, BlackBerry has to deal with a suddenly resurgent Microsoft. Thanks to Nokia, Windows Phone has finally found a niche of the market where it can more than just compete.
The executives leaving BlackBerry are Senior VP of Manufacturing Carmine Arabia and VPs Doug Kozak and Graeme Whittington. In an email, BlackBerry spokeswoman Rebecca Freiburger said, "
We thank all of them for their contributions and wish them well
." She added that the company is in the second phase of its restructuring and is doing a thorough review of its executive lineup. Part of the restructuring also involves closing the BlackBerry testing center in Waterloo.
While the company has not stated how many job cuts it plans on making for this stage of the restructuring, some of the executives leaving made a personal decision to depart BlackBerry and did not leave on account of the corporate revamping.
"As previously stated, we are in the second phase of our transformation plan where we will be assessing our organization — from top to bottom — to ensure we have the right people in the right roles with the right skill sets to drive new opportunities in mobile computing. We will be as transparent as possible as plans evolve."
-Rebecca Freiburger, BlackBerry spokeswoman
source:
CBC
via
AllThingsD