A Samsung Galaxy Tab S2 with Android 7.0 Nougat has gone through a performance benchmark test
6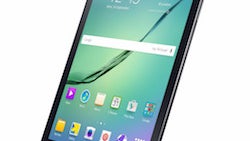 Samsung's Galaxy Tab S2 line is more than a year old at this point in time, but that hasn't stopped the company from ensuring that it receives the official Nougat treatment. We caught wind of a report back in November that
Samsung was working on the Android 7.0 Nougat update for the Tab S2 and the Note 5
, and earlier this month the latter of those two devices was spotted
running through the GFXBench
performance benchmark test with the 7.0 version of Android.
Following that sighting, it would appear that the Tab S2 has done the same exact thing. The 9.7-inch model of the tablet was spotted via GFXBench running Android 7.0 Android Samsung Edition, suggesting that an official update for the tablet could be on its way sooner rather than later. The 8-inch version of the Tab S2 has yet to be spotted running 7.0 Nougat, but we'd say its safe to say that Samsung is likely testing the Nougat update on both versions of the tablet.
So, just when will the Galaxy Tab S2 receive the official update to Android Nougat? Unfortunately, we still aren't entirely sure about that. We're still waiting for the Galaxy S7 and S7 edge to get updated to Nougat, and with December quickly drawing to a close, don't expect anything until January or February of 2017 at the soonest. Even with that being the case though, it's still encouraging to see that the Tab S2 will soon get some new life breathed into it.
Recommended Stories