5 reliable cases to buy for your new Samsung Galaxy J5 (2016)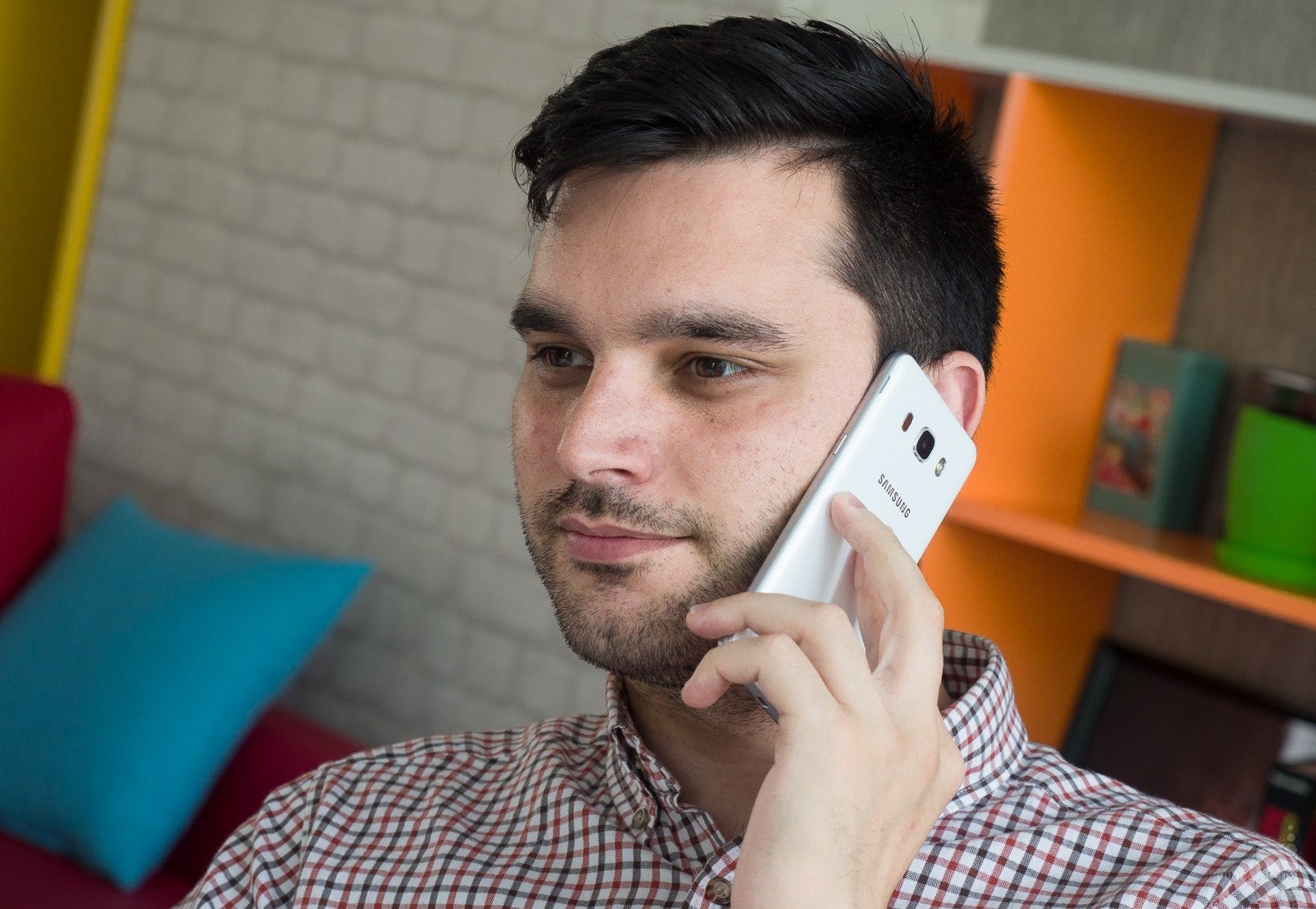 The new Galaxy J5 (2016) is a fine Samsung phone for the money, even if we've become accustomed to all-metal designs and crunchier spec sheets at this price point. Regardless, we're sure the budget-minded buyer's Samsung phone will find its place in many people's hands, especially users from the Asian region where the J series has been enjoying steady sales for quite some time. Humble it may be, but the J5 is a good-looking phone indeed, with that sculpted metal frame and modern Samsung look. Better put a case on it and have some peace of mind that its flattering design won't wane over time, with the wear, tear, and possible accidents that may occur in its years of service. Here are five decent cases you can buy from Amazon and many other web retailers.
Araree® Slim Frosted case
This is a slim protective case with a frosted finish, made to spec for the 2016 Galaxy J5. It doesn't fit last year's model. Made of flexible TPU, it has a rubberized coating and its flexibility provides a snug fit with a soft feel. Available in Black and Clear finishes, the case will protect your Galaxy J5 (2016) from dirt, scratches, and general wear and tear.
Tauri Thin Protective Case Cover
Made of light, flexible TPU gel, the case offers several advantages. The material makes it a cinch to apply and is easy to clean with water. There are precise cutouts for the J5 (2016) speaker, camera, headphone jack, and charging port, along with easy access to all buttons and controls. The TPU makes this case shock-absorbent and scratch resistant, enabling it to protect the device from accidental damage.
LK Dual Layer Defender Case
Coming out of Korea, LK's case is specially designed for the Samsung Galaxy J5 (2016) and won't fit last year's model. Made for a non-slip grip, it keeps the phone safe from damage and secure in the hand. Its beveled back and raised edges contribute to full front and back protection, enhanced by two impact-resistant layers – number one, a shock-absorbent and scratch-resistant soft inner silicone cover, and number two – a durable hard back PC bumper. The precision cutouts are aligned with all of the J5's buttons, controls, and ports, allowing for easy access.
NageBee Hybrid Silicone Cover With Studded Rhinestone Bling
Its illustrious looks aside, this case will do a fine job protecting the Galaxy J5's frame and surface from scratches and chips. Designed for the 2016 Galaxy J model, it features precise openings and retains the smartphone's full functionality. NageBee sells this case with a 7-day money back guarantee and 30-day warranty, which makes for a safe buy. Those studded diamonds, though!
Tauri Wallet Leather Case With Card Pockets
If you're looking for a leather wallet case, it doesn't look like you can go wrong with this one. It's precisely designed for the Samsung Galaxy J5 (2016) and adds to that several card pockets to store IDs, credit cards & cash (if you have any of that left after buying the J5). The additional goodness includes a Kickstand feature for Video Watching & Messaging. Of course, this case will do a fine job protecting your phone too, while doubling as your wallet.
ALSO READ