Samsung Galaxy J5 (2016) Review
36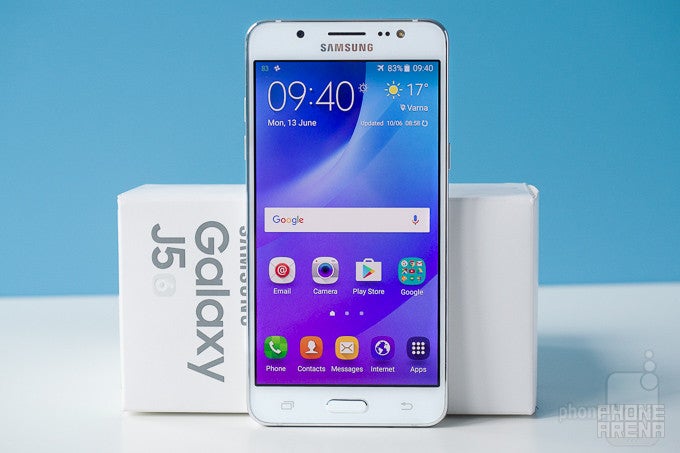 Introduction
When we think of Samsung, it's usually the flagships like the
Galaxy S7 edge
and
Galaxy Note 5
that immediately come to mind. However, it's not really these flashy and expensive models that sell by the buckets. Rather, it's the less design- and specs-intense ones from budget series like the Galaxy J and Galaxy A that make up the bulk of Samsung's smartphone shipments.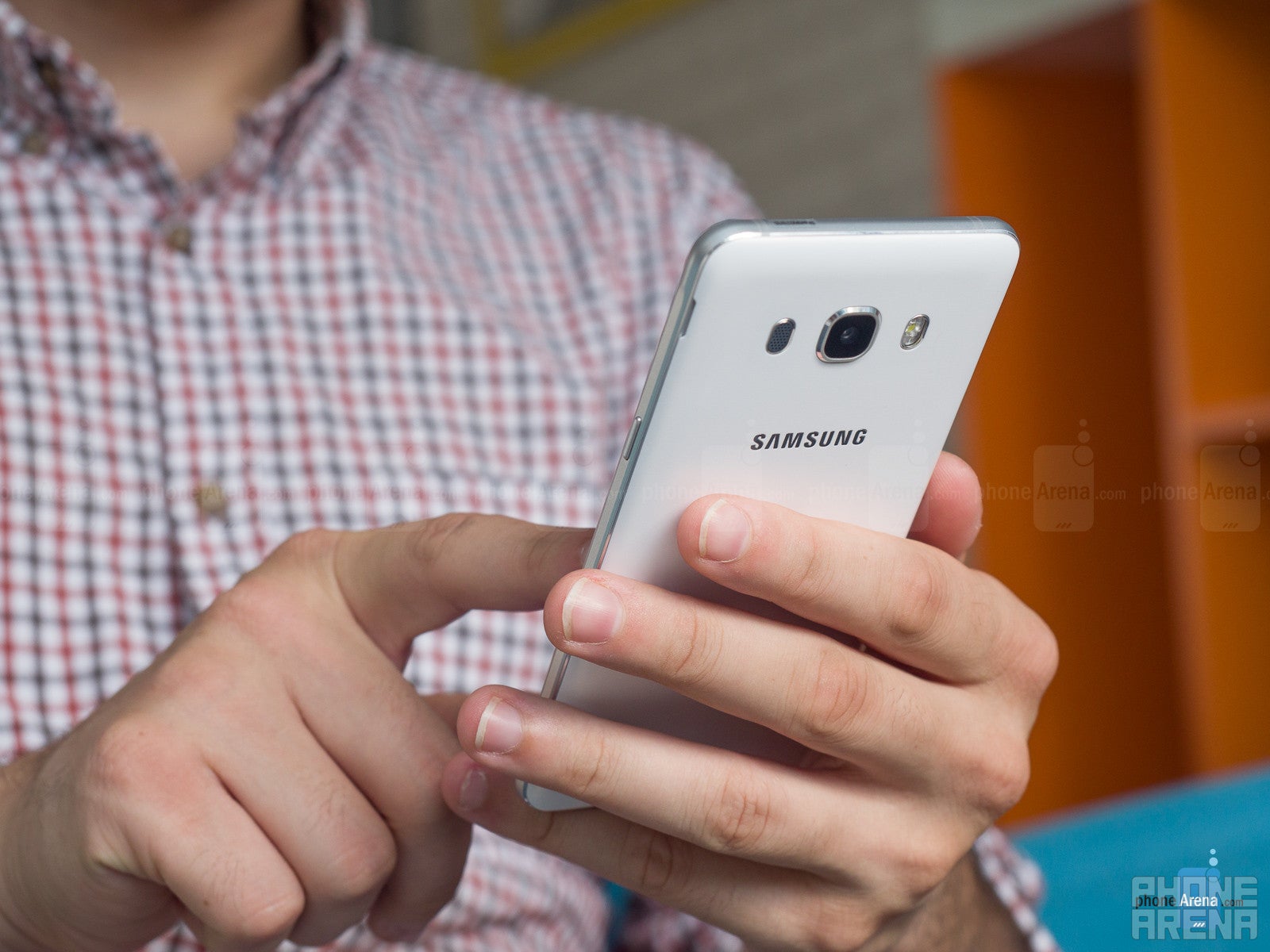 Despite enjoying top priority at Samsung's manufacturing lines, it's not easy to be a Galaxy J these days, as first-time and budget-minded smartphone buyers in developing markets are wooed by numerous low-margin vendors that supposedly offer more value for less money. Can the new
Galaxy J5 (2016)
convince you to pick it up instead of a comparably priced handset by the brands above? Well, we'll have to see about that!
Design
An elegant smartphone whose budget origins aren't immediately obvious.
With its symmetric and tastefully sculpted metal frame, the J5 (2016) is worthy of the Galaxy branding. While the removable plastic back panel does reveal the handset's cost-efficient origins, nothing about the construction feels like an afterthought. The handset feels tightly put together and reasonably comfortable in the palm with its sculpted edges and balanced weight. We think the power and volume keys are placed a tad too high, but we can live with this. The keys handle fine, and so does the Home button below the screen, which doesn't contain a fingerprint sensor, but it can swiftly launch the camera app in two quick presses.
True to Samsung form, the Home button is accompanied by capacitive keys – 'Menu' on the left and 'Back' on the right. Also of note is the presence of an actual LED flash next to the selfie camera. Very few smartphones offer that, and we'll tell you more about it later. On the back panel resides a bumpy camera with a single LED flash on the right, and speaker holes placed to the left. The latter looks out of place, but the decision probably has more to do with sound quality than aesthetics.
Below, we find a mic, a microUSB port, and – praise the skies – a 3.5mm jack. This completes the Galaxy J5 (2016)'s favorable, but not class-leading appearance.
Display
Despite its low resolution, the screen offers very good image quality.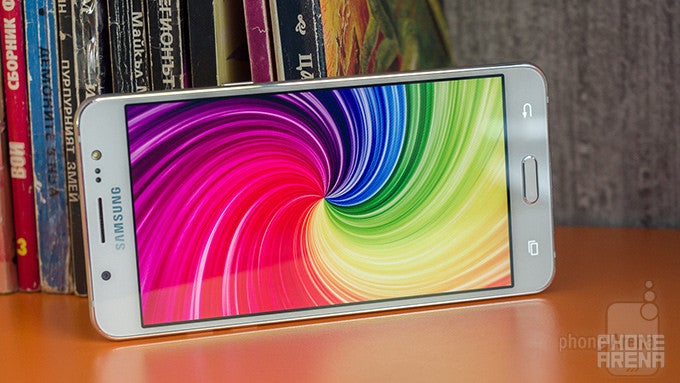 A 720p-resolution screen like the one on the Galaxy J5 (2016) doesn't sound very compelling in the age of ubiquitous 1080p screens. But tell you what, this 5.2-inch Super AMOLED looks surprisingly good. Image quality is sharp and clear, while the various display modes let you quickly switch between color-accurate or larger-than-life hues. Although colors are close to home, the screen does exhibit unremarkable contrast, with whites being brighter than needed and causing a slightly washed-out look. The maximum brightness output isn't strong enough for comfortable usage in bright sunlight, and different viewing angles tend to skew the colors. Still, the J5 (2016)'s screen performs admirably for the price point.
Display measurements and quality
Recommended Stories