5 of the best food order and delivery apps for Android and iOS you can get in 2017
4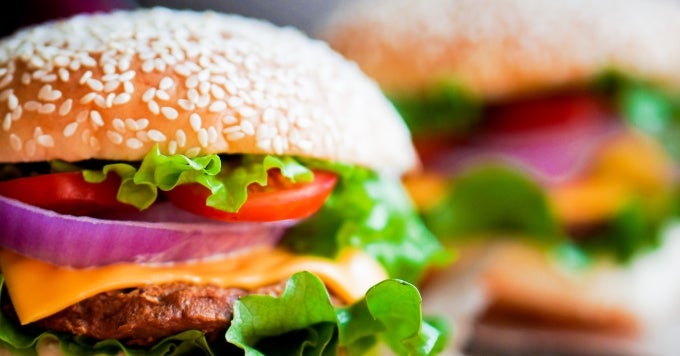 Feeling the hunger? Can't be bothered with getting to the fast food joint or reserving a table at the restaurant? With food delivery apps, ordering your favorite food or trying out new meals from the comfort of your home has never been easier. We have rounded up five of the most popular food order and delivery apps in the U.S. for Android and iOS. They work with thousands of restaurants, have elaborate search features, and support quick and easy payment methods. If your city isn't covered, you might be out of luck, but feel free to search for any local delivery apps in your app store, or simply pick up the phone and order the old-fashioned way.
Seamless
Seamless is probably the most popular delivery and takeout app in New York. In addition to offering a wide range of partnering restaurants, the app supports modern payment systems (Apple Pay, PayPal, credit cards), has a quick and easy search feature, and lets you re-order your favorite meals fast. Real-time order updates are delivered via Push notifications, and community-provided ratings and reviews will let you know if the place you want to order from is up to standard.
Seamless is available in Manhattan, Brooklyn, Queens, the Bronx, and Staten Island.
Grubhub
Grubhub has a considerable advantage over Seamless in that it's available in over 1000 cities in the U.S. Otherwise, it's pretty much the exact same thing down to the interface, user experience, and functionality. Thanks to Grubhub, you don't have to envy New Yorkers for having a grand time with Seamless.
Grubhub is available in more than 1,000 cities in the US, including Chicago, New York, Boston, Los Angeles, Philadelphia, San Francisco, Washington, DC, Atlanta, Austin, Baltimore, Bridgeport, Columbus, Dallas, Fort Worth, Denver, Hartford, Houston, Las Vegas, Miami, Phoenix, Pittsburgh, San Diego, San Jose, and Seattle.
UberEATS
Yup, you got that right – UberEATS is Uber for eating. Available in many of the world's hottest cities, the service works with over a hundred restaurants so you can order great local food from one place. You can choose a signature dish from the Instant Delivery menu and order fast, or tap into the Uber network to get something more specific. Before placing your order, you will see a total that includes the food and delivery price, and there's no need to tip. Payments are made through your Uber account.
UberEATS is currently available in Atlanta, Amsterdam, Austin, Brussels, Chicago, Cincinnati, Cleveland, Columbus, Dallas, Denver, Dubai, Hong Kong, Houston, Johannesburg, Las Vegas, London, Los Angeles, Lyon, Miami, Milan, Minneapolis, Nashville, New Haven, New Orleans, New York, Orange Country, Orlando, Paris, Philadelphia, Phoenix, Portland, San Diego, San Francisco Bay Area, Sao Paulo, Seattle, Singapore, Stockholm, Taipei, Tampa, Tokyo, Washington, D.C, Vienna and multiple cities in Australia, Canada, and Mexico.
Eat24 by Yelp
Eat24 plugs you into more than 32,000 restaurants in over 1,500 cities. The app remembers your preferences and gives you coupons on a regular basis to help you save money. It also lets you see what the many foodies of Yelp are thinking about a restaurant before you order. You can also save your favorite restaurants to find them more easily next time. Whilst searching for restaurants, you can sort them by distance, newness, user ratings, delivery/pickup options, and personal preferences.
Eat24 also lets you scan your credit card directly into the app and securely store your payment information for ongoing use, though you can also use Apple Pay and PayPal. If anything goes wrong, you can contact the 24 Hour Live chat and order status support. Eat24 handles every aspect of the delivery experience, so chances are they will come up with a solution.
Eat24 is available in Los Angeles, San Francisco, Seattle, Washington DC, Miami, Baltimore, Las Vegas, Boston, Chicago, New York City, San Diego, Houston, Denver, Atlanta, Phoenix, Austin, Philadelphia, and almost every other U.S. city.
Caviar
Whether you're craving fresh sushi, salads, hot cheesy pizza, or tasty Chinese takeout, Caviar lets you grab fresh, hot meals from the best restaurants in your city. The app features full photo menus so you'll know exactly what you're getting. You can also add notes to the chef for any special requests. Meal delivery can be tracked in real-time via GPS.
Caviar is currently available in Atlanta, Boston, Brooklyn, Chicago, Dallas, Los Angeles, Manhattan, Philadelphia, Portland, Queens, Sacramento, the San Francisco Bay Area, East Bay, Seattle, St Paul, and Washington DC.
ALSO READ