5 Android and iOS apps for wine connoisseurs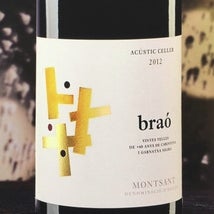 If you love discovering and drinking new brands of wine, smarphone apps can be indispensable helpers. Rather than trying to figure out which bottle to get at the store, you can simply scan its label with your phone's camera and get all the information you need, such as ratings, reviews, prices, tastes, and recommended food pairings.
You can also enrich your knowledge of wine with quiz apps, leave notes on your own personal collection, and get in touch with other wine lovers. The five apps we've rounded up below make the process of discovering, buying, and collecting wine fun and enjoyable, taking all the confusion out.
Vivino Wine Scanner
With 19 million users, Vivino is the world's largest wine community and most downloaded wine app. It makes wine discovery fun, accessible, and easy to understand for everyone with a love for wine. The app lets one take a photo of any wine label or restaurant wine list and search for it. This way, you can instantly see wine ratings, reviews, average price, tasting notes, and food pairings for it. Your favorite bottles can be purchased online and you can leave your own reviews and ratings. By tracking and organizing your scanned and rated wines, Vivino will determine your personal taste profile and help you discover new wines.
Download (free) on Android or iOS
SWE Wine and Spirits Trivia
This app features official quiz questions that cover five categories and ten levels. You can test your knowledge and challenge your friends on the topics of red wine, white wine, distilled spirits, sparkling wines, and dessert wines. Each topic has ten difficulty levels that you must pass through on your way to the top. All 500 questions were created by SWE's Director of Education, Jane A. Nickles, CSS, CWE. The questions on levels 1 – 5 are based on the 2014 and 2015 editions of SWE's Certified Specialist of Wine (CSW) and Certified Specialist of Spirits (CSS) Study Guides, while the higher levels are a perfect study tool for those seeking the Certified Wine Educator (CWE) or other higher level wine and spirits certifications.
Download (free) for Android or iOS
Wine Notes
Wine Notes is an iPhone app to rate, track and share your wine as a true wine enthusiast. It's able to store your ratings, photos, aromas, and tasting notes on its pages. A detailed inventory of the wines in your cellar can be managed. Your wine reviews can be shared through Twitter and Facebook. You can also create a "wish list" for the next time you're in the wine aisle, and search wines by scanning the barcode.
Download for iOS
My Wine World
Traditionally, wine evaluation involves recording detailed observations and perceptions of wine sensory properties, with 'tasting notes' usually being recorded in a diary or journal. However, these can be cumbersome, messy, and easily lost or damaged. My Wine World is developed by the University of Adelaide as a learning tool for winemaking and wine marketing students, providing objective training in the evaluation of wine appearance, aroma, taste, and mouthfeel. Of course, the app can be used by anyone who enjoys wine. It lets you keep track of your wine tasting experience by recording your tasting notes, quality ratings, and photographs of front and back labels. You can also share your recommendations with friends via social media.
Delectable Wine
Delectable helps you get access to the world's best wine. You can keep track of your favorites and learn more about wine by following the world's leading winemakers, sommeliers and wine critics. There's the ability to explore curated lists and discover your next favorite wine, or buy wine right from your phone and have it delivered to your doorstep. The app lets your own ratings and tasting notes, tag people and locations to remember good times and tastes, and share recommendations with friends.
ALSO READ