5 excellent fitness and dieting apps for Android and iOS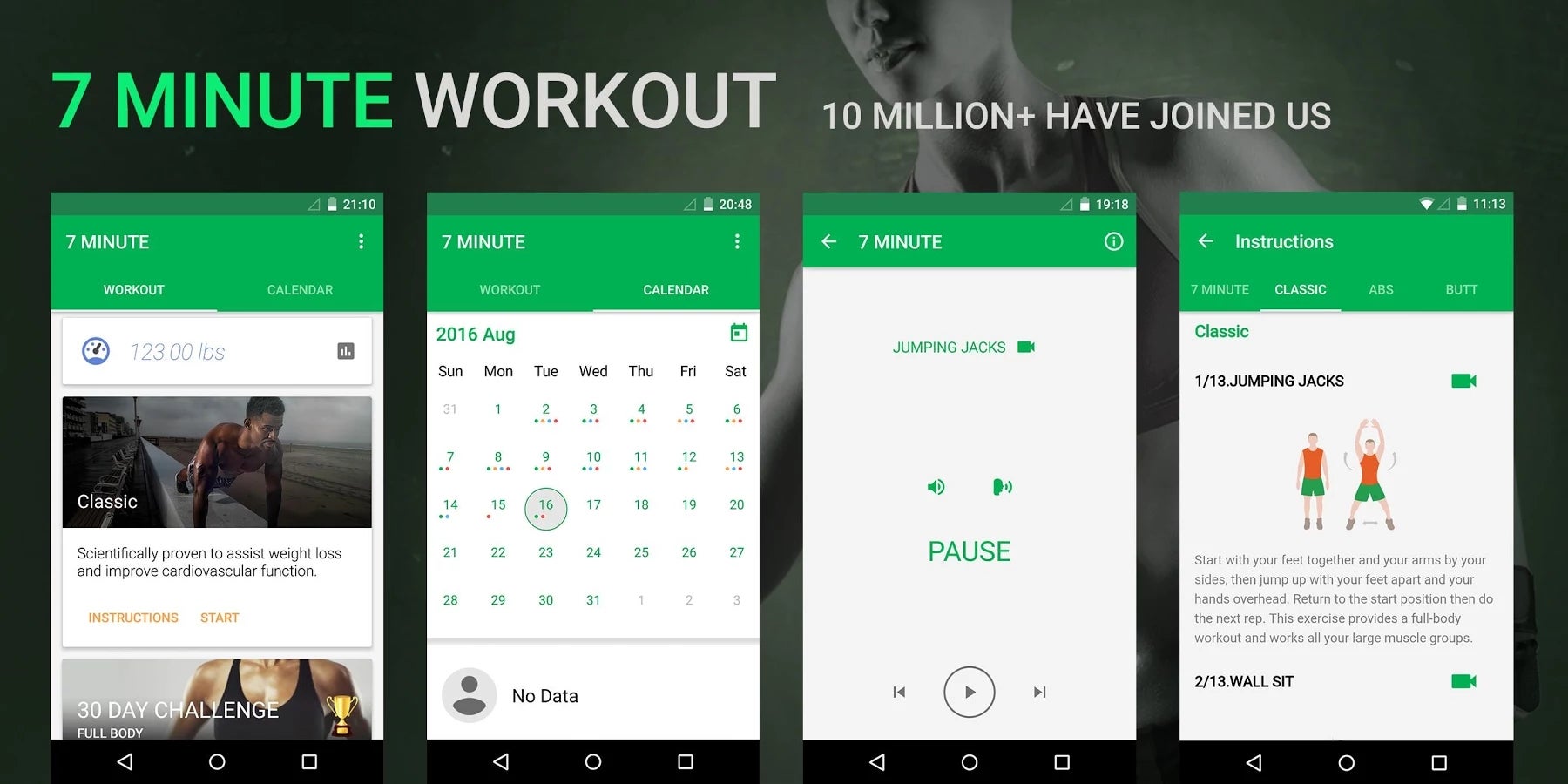 Good dieting and timely workouts are what it takes to achieve a healthier physique and a better state of mind. And there are a whole lot of apps on Android and iOS to help you with both parts. We've got you covered with dieting, calorie counting, food tracking, and exercise regimens – some of which don't require any special equipment at all. Check out this selection of five highly rated and very usable applications that will aid you on your way towards healthier and more active living. They are multi-platform and they are available for free.
Runtastic Running & Fitness
The Runtastic running app is a running tracker that makes your smartphone track your runs, display your progress, and help you reach your fitness goals. The app supports tracking activities such as running, jogging, cycling, and walking. It also tracks details like duration, distance, elevation change, calories burned, and other aspects of your cardio and strength training workouts. Additionally, you will also be a part of a global fitness community, which will give you extra motivation.
Calorie Counter - MyFitnessPal

MyFitnessPal is a fast and easy to use calorie counter. It has a large food database with over 5,000,000 items and fast, easy food and exercise entry. You will be able to track your diet and exercise, add favorite foods, and save your meals. The food tracker traces all major nutrients, such as calories, fat, protein, carbs, sugar, fiber, cholesterol, and others. There's also a recipe importer that lets you visit any recipe on the web and import it. There's a bar code scanner for food tracking as well. Likewise, the app is compatible with over 50 devices and features a built-in step tracker.
7 Minute Workout
7 Minute Workout will teach you how to perform quick-fit exercises with videos. With exercises picked out for regular people who want a better physique, you are able to do a quick workout that only takes 7 minutes. The programme is based on high intensity circuit training, a proven method to improve your muscular and aerobic fitness, and make you healthier. It consists of 12 exercises that are to be done for 30 seconds, with 10 second breaks between each. All you need to do them is a chair and a wall.
8fit - Workout & Meal Plans
8fit aims to take the work out of healthy living, delivering tailored and easy to follow meal plans and workouts made by expert trainers. The app will teach you how to lose weight with a healthy diet and simple workout routines. It encourages using your own bodyweight to build muscle strength, increase endurance, develop and improve cardiovascular fitness, and lose weight. It relies on high intensity interval training, which is a faster and more effective method than traditional cardio workouts. The included healthy meal plans are based on your personal goals, body composition, activity levels, and dietary choices. They get updated as you progress so your food choices evolve with you.
Freeletics Bodyweight
Freeletics Bodyweight features 5 to 30 minute workouts based entirely on bodyweight. The exercises require no equipment, which means you can train anywhere, anytime. There are more than 900 workout variations that cover all your muscle groups and are adapted to all fitness levels, from beginners to advanced athletes. The app also features tutorial videos to teach you in the proper execution of exercises.
ALSO READ