3D HD mobile displays are coming, Hitachi one-ups CMI with a novel layer that preserves brightness
5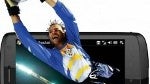 Two companies announced 720p HD displays recently - Hitachi and Chimei Innolux (CMI). The CMI 4.3-incher sports 720x1280 pixels, but uses
US's MasterImage 3D Cell-Matrix parallax barrier overlay
to achieve glasses-free 3D experience. The main downside of this technology is that it reduces brightness when viewing 3D images, so you using it outside becomes a challenge.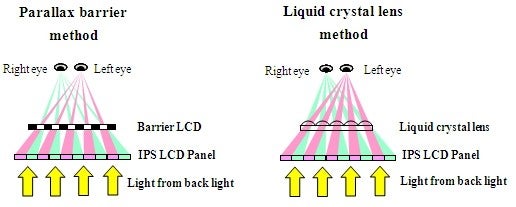 Hitachi, however, is on a roll lately - after announcing
an affordable 4.5" HD LCD display
, it now gives it a new 3D layer type, comprising of liquid crystal lenses, instead of the slits on parallax barrier 3D screens.
Those lenses focus the light and alter its pathway to send different images to each eye, thus mimicking image depth without reducing brightness. In fact, brightness while displaying 3D imagery is cited as 470 nits, whereas it is 400 nits in a regular 2D mode.
| Item | Specification |
| --- | --- |
| LCD panel size | 4.5-inch (11cm diagonal) |
| Display size | 55.512(horizontal)×98.688(vertical)mm |
| Pixels | 1280×720×(RGB)dots(HD) |
| Brightness (2D) | 400 cd/m2 |
| Brightness (3D) | 470 cd/m2 |
That's certainly something to get behind on for future 3D-enabled handsets. All that's left now is for manufacturers to get rid of the bezel and use buttonless frontal designs for true geek happiness.