3 Way video chat on certain Froyo running Android phones for free with ooVoo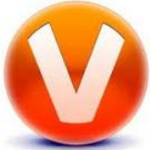 With 24 million members, ooVoo is second behind the 660 million members that belong to Skype. But in an effort to pick up some new accounts, the former is now offering a free video chat app (in Beta, we might add) on the Android Market that will produce 3-way video calls on certain Android phones running Froyo or higher. Unlike Skype, which charges $8.99 monthly, ooVoo's service is loaded with banner ads which helps keep the price at zero.
For those who don't mind shelling out some money, ooVoo does over a 5 way plan called ooVoo Plus for $9.95 monthly and a 6 way plan called ooVoo Pro for $29.95 per month. Both paid plans do not show advertisements. All of the video calls can be made over 3G, 4G or Wi-Fi.
According to Philippe Schwartz, CEO of ooVoo, "We listened closely to ooVoo users who have been asking for free expanded multi-point capability. ooVoo continues to raise the bar in the fast-growing video chat category as we create competitive advantages over Skype that will bring more satisfied users to video calling powered by ooVoo."
Back in February, Nielsen had ooVoo listed as the fastest growing app in the communications industry and the service is adding memberships at the rate of 50,000 daily during Q1 of 2011.Right now, the Video Chat app is supported on the HTC EVO 3G &4G, Samsung Epic, Samsung Galaxy S GT-i9000, Samsunbg Galaxy Tab 3.0 and T-Mobile MyTouch 4G. Coming soon will be support for the HTC ThunderBolt and the Samsung Galaxy S 4G.
source:
ooVoo
via
AndroidGuys