22 new U.S. banks added to Apple Pay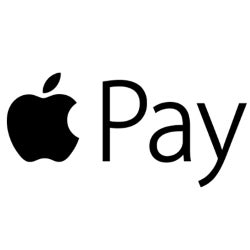 Today, Apple Pay, the mobile payments system conceived by Apple, received support for 23 more U.S. banks. These are mostly smaller regional ones, although there's an exception to that – namely, the First National Bank of Texas, which has branches in many parts of the state, as well as presence in Arizona and New Mexico.
In addition to that, Apple Pay in Russia now has nine more financial partners, and Spain should be added to the list of support countries by the end of the year. Currently, the service is available in Australia, Canada, France, Switzerland, the U.K., New Zealand, Singapore, Japan, mainland China, and Hong Kong.
The full list of newly added U.S. banks is available below:
3Rivers
Atlantic Stewardship Bank
Bank of Franklin County
Bank of Southern California
Bristol County Savings Bank
Center National Bank
Century Bank
Chadwick Federal Credit Union
Citizens Independent Bank
City & County Credit Union
Community National Bank Seneca
CPM Federal Credit Union
Elmira Savings Bank
First Community Bank (VA, WV, NC, TN)
First Keystone Community Bank
First National Bank of Texas
Fort Hood National Bank
Freedom of Maryland Federal Credit Union
Hoosier Heartland State Bank
Monroe Federal Savings and Loan
North Dallas Bank & Trust
SC State Federal Credit Union
Southside Bank
ALSO READ