Q1 of 2022 will mark the end of software updates for the Pixel 3 and 3 XL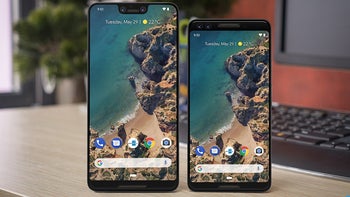 Google
released The
Pixel 3
and
Pixel 3 XL
in 2018. The two phones proved to be one of the more popular ones the company has released since its first attempt to enter the market. That is why it comes as no surprise many owners are still rocking it to this day.
The 3-series was supported for a whole three years following Google's policy. Throughout those three years of support, Pixel 3 owners even got a taste of
Android 12
, which only came out about a month ago. On the other side, the November 1 security patch is yet to arrive for these two phones.
The three years of "guaranteed security updates" came to an end last month in October. However, that doesn't mean you won't receive a software update anymore! Google has promised that it will release another and final one in Q1 of 2022 (
via Androidpolice
). Unfortunately, though, that will most probably not include the upcoming
Android 12L
.
This final update for the Pixel 3 and 3 XL in Q1 will likely serve the purpose of packing as many bugs and exploit fixes as possible. That would help users hold on to their devices for even longer if they choose to do so. Additionally, any major security exploits that were patched on other Pixel phones until that point will also trickle down to said final update.
Hopefully, that final update will provide some solutions to issues like
the Chromecast volume controls being disabled on Android 12
. Google has said that a particular problem will get fixed with Android 12L, but since it is unlikely the Pixel 3 will be getting the update, hopefully, it will come with the sunset patch.
On a similar note, the
Pixel 3a
and
Pixel 3a XL
will get their final security patch sometime in May 2022. Just like with the 3-series, they will also most likely not receive the Android 12L software update.