Android 12 Review: Sweet Material You
13
This review is based on the Android 12 SP1A.210812.015 build for the Pixel 4 XL.
Hey, how do you make a mature operating system fresh and interesting once again without changing the paradigm?

Ask Google, as Android 12 Snow Cone accomplishes just that. Officially unveiled in May 2021, Android 12 was released to eligible Google phones on October 19 during the Pixel 6/Pixel 6 Pro announcement event.
The essential new changes in Android 12 are actually the refreshed visuals that give the operating system even more character. Aside from the new coat of paint sprinkled all over the interface and the various interface elements, there are lots of new quality-of-life improvements and reimagined functionalities, as well as improved privacy and security. Oh, and performance has been vastly improved thanks to some tuning under the hood.
Are those changes enough to make Android 12 anything but a blip on our October 2021 radars? Spoiler alert: they are, and Android 12 is a great new chapter that will hopefully reinvigorate Google's OS for years to come.
Android 12 release date
Android 12 is already out, but only for eligible Pixel phones, and hardly any other Android phones are yet supported. Which devices are compatible? If you're using a Pixel 3 or newer, you should have already received the notification prompt for the new Android 12 software update.

What is Android 12 called?
It seems that despite the short hiatus, dessert names are somewhat back on the menu. Dave Burke, Google's vice president of engineering for Android, recently tweeted that Android 12 is also called Snow Cone. It's subjectively a welcome reversal to Google's naming policies, as it adds some flavor by preventing a forgettable name.

Google abandoned the official use of dessert names after Android 9 Pie in 2018. It was the last Android version to officially carry a dessert name, and was followed by Android 10 and Android 11 which officially carried no fancy confectionery names. Internally, however, those two were reportedly called Quince Tart and Red Velvet Cake, respectively.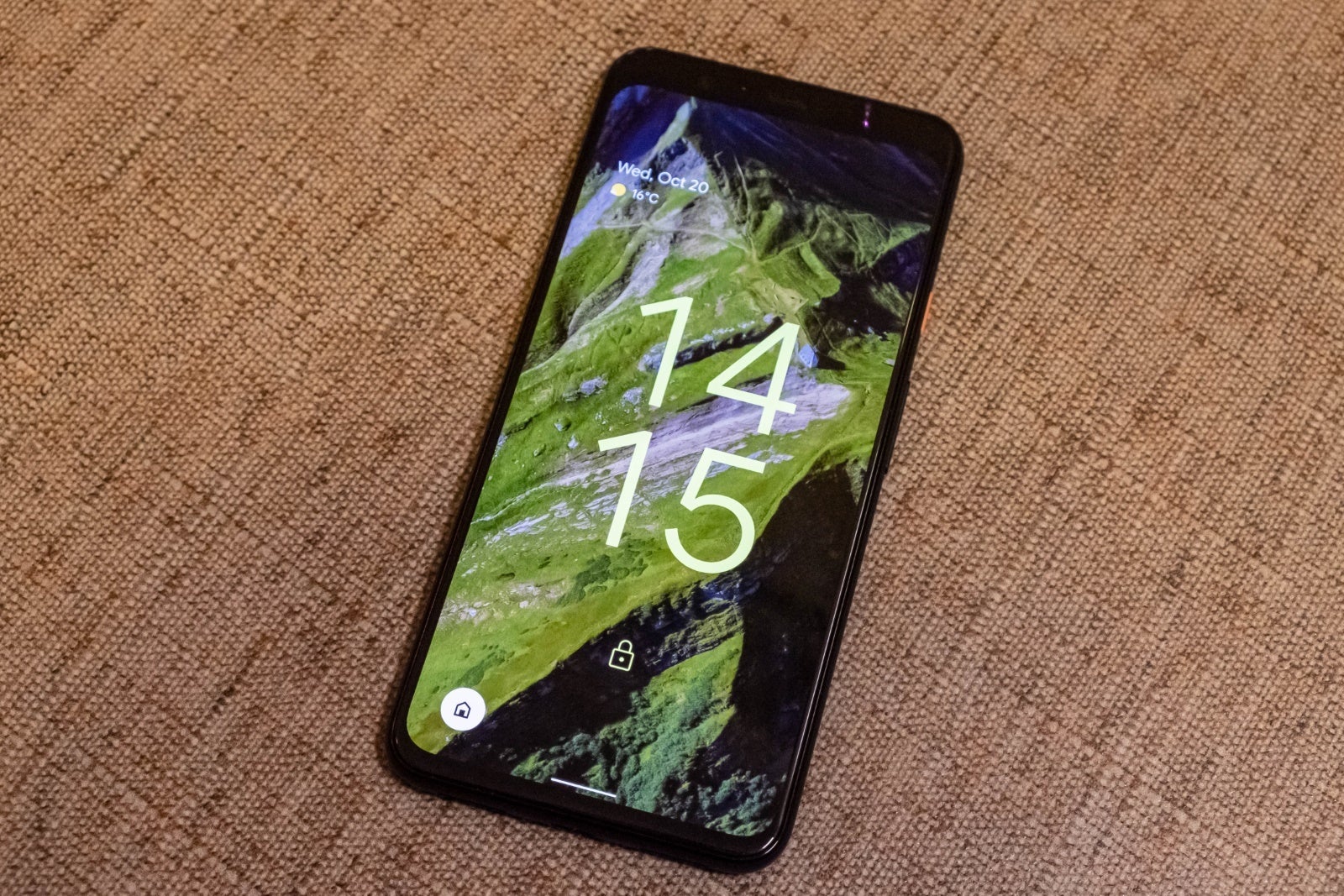 What phones will get Android 12?
Android 12 is now available to most of Google's latest Pixels and will eventually be available to a trove of current and last-gen devices from all phone manufacturers. However, if you're not using a Pixel, you will definitely have to wait a bit as manufacturers need time to implement the new software in their custom Android skins, for better or worse. Samsung, OnePlus, Motorola, Xiaomi, and all other Android manufacturers will most certainly deliver the new update as soon as possible, but it will still take a couple of months at least before Android 12 hits a large portion of the Android user base.

Which phones will get android 12 first?
When will you get Android 12 on your Android phone? As usual, Pixel devices get the newest Android first. In the case of Android 12, the supported Google Pixel phones are
Pixel 3
,
3 XL
,
3a
,
3a XL
,
Pixel 4
,
4 XL
,
4a
,
4a 5G
,
Pixel 5
,
Pixel 5a
,
Pixel 6
, and
Pixel 6 Pro
.
When will my Android phone get Android 12?
Android 12 has been around for merely a couple of days on Pixel phones, but the AOSP (Android Open Source Project) source code, which every manufacturer uses to build their own version of the OS, has been around from the start of October, giving Samsung, Xiaomi, OnePlus, Motorola, and all others a head start for the development of their custom skins.

It's unclear as to how long would it take them to develop the firmware for their devices, but we could probably guesstimate when you might be receiving Android 12 on your Android phones based on previous years. Once again, Pixel phones are privileged in comparison with other Android phones, and if you really want to get Android updates as fast as possible, you should get one of the Pixel phones. Android 12 proves just that.

Now, Android 11 was officially released on September 8, 2020. How long did it take the top Android manufacturers to bring the last year's Android release to their flagships at the time? Let's explore and project when Android 12 might be coming to a flagship near you.
| | Android 11 release date | Projected Android 12 release date |
| --- | --- | --- |
| Samsung | December 2020 (Galaxy S20-series) | December 2021 - January 2022 |
| OnePlus | October 2020 (OnePlus 8-series) | November - December 2021 |
| Motorola | March 2021 (Motorola Edge) | March - April 2022 |
| Xiaomi | December 2020 (Xiaomi Mi 10-series) | December 2021 - January 2022 |
What are the changes in Android 12?
Design is undoubtedly the biggest novelty with Android 12, and the new design language carries the promising 'Material You' moniker. It's the logical evolution of Google's Material Design style that was announced a long, long time ago, back in 2014 alongside Android 5.0 Lollipop. It was a massive design change for Android phones, and Android 12 seems to be the same.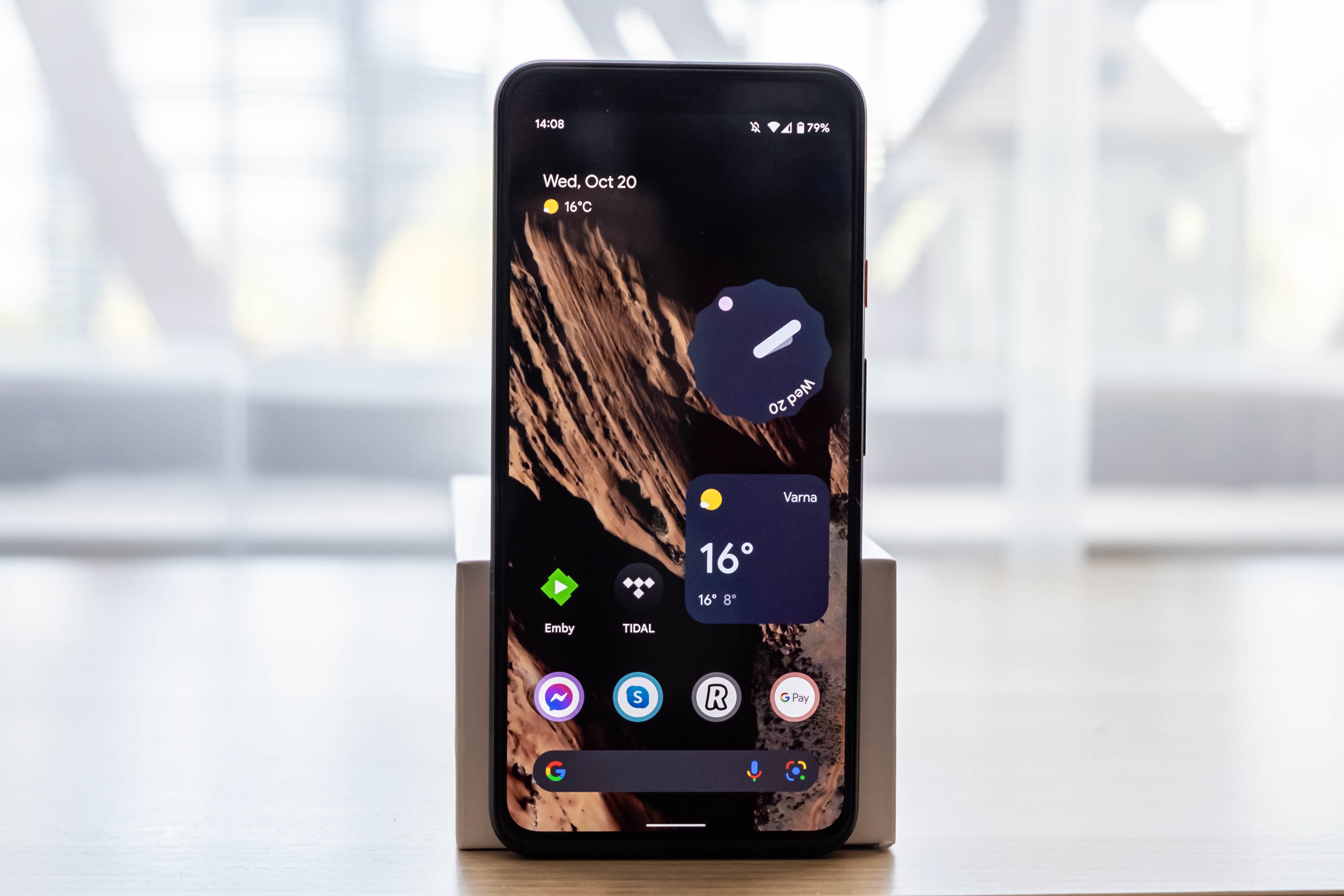 The new interface visuals are playful and vibrant, revamping the somewhat stale looks of Android which slowly lost their colorful Material Design identity with time. Gone are the lifeless, sanitary monochrome backgrounds that dominate most menus; in are some lightly colored, pastel backdrops that make text, icons, and on-screen content pop out while simultaneously adding a much-needed splash of color throughout the whole interface.

The color palette will automatically change based on the wallpaper you set for a more coherent visual experience, while simultaneously giving you the option to spruce up the style and choose your own hues.

The colors you choose changes much more than you might think: starting from the big and bold lock screen watch face, moving to the key accents in Gboard, the backdrop for Google Discover and the new widgets, the Google Assistant design elements, and so on... The color you choose truly becomes the leitmotif of the whole interface. It's definitely a neat addition to Android that should appeal not only to customization aficionados, but to regular folk as well.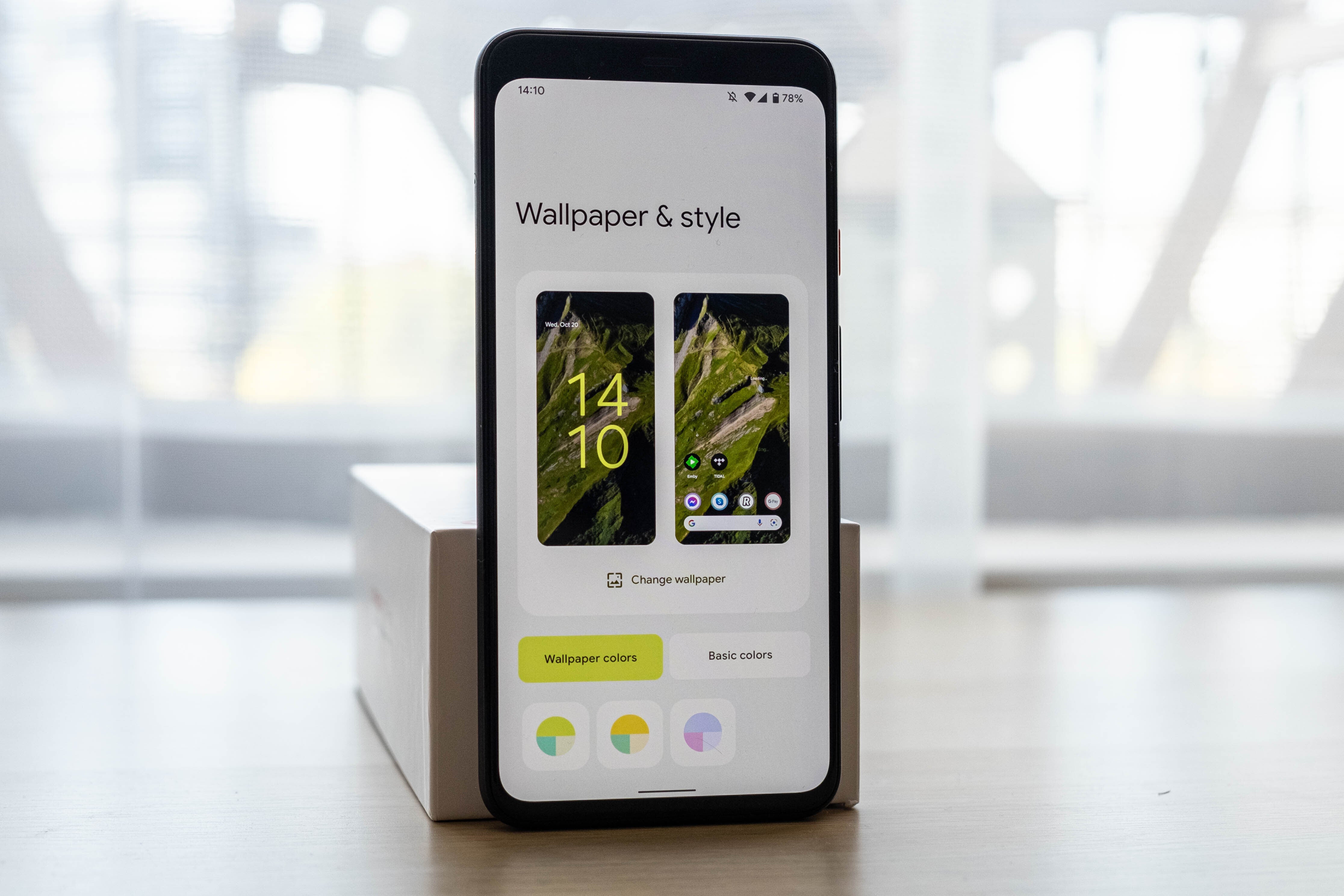 How has Google achieved that? Thanks to a feature dubbed Color Extraction, Android 12 phones will automatically determine which colors are dominant and which ones are complementary, painting over the notification shade, the lock screen, the new volume controls, the new widgets and much more.

But color is not everything. Motion also plays a big role in Android 12's Material You. Google has also sprinkled tons of smooth new animations that evoke a coherent feel of fluidity throughout the whole interface. Part of this is thanks to the new app launch splash screens, which add a neat amount of motion and animation to the otherwise stale app launches.
Aside from color and motion, the interface itself has been drastically changed. For one, the Quick Settings panel has also been streamlined: the brightness slider now sits at the top of the notification shade and is much bolder and larger than before. There are merely four quick toggles when you swipe down and the notification shade isn't fully expanded, which definitely makes for a clean appearance that unfortunately sacrifices function. This is one of my main gripes with Android 12, as it focuses too much on form over function.

In my opinion, having such a minimalistic notification shade is a double-edged sword. While it's neat to look at, it always forces me to expand the shade with a second swipe down in order to access some the rest of the quick toggles, the brightness slider, and the shortcut to the settings menu, all of which are more important than minimalist design alone.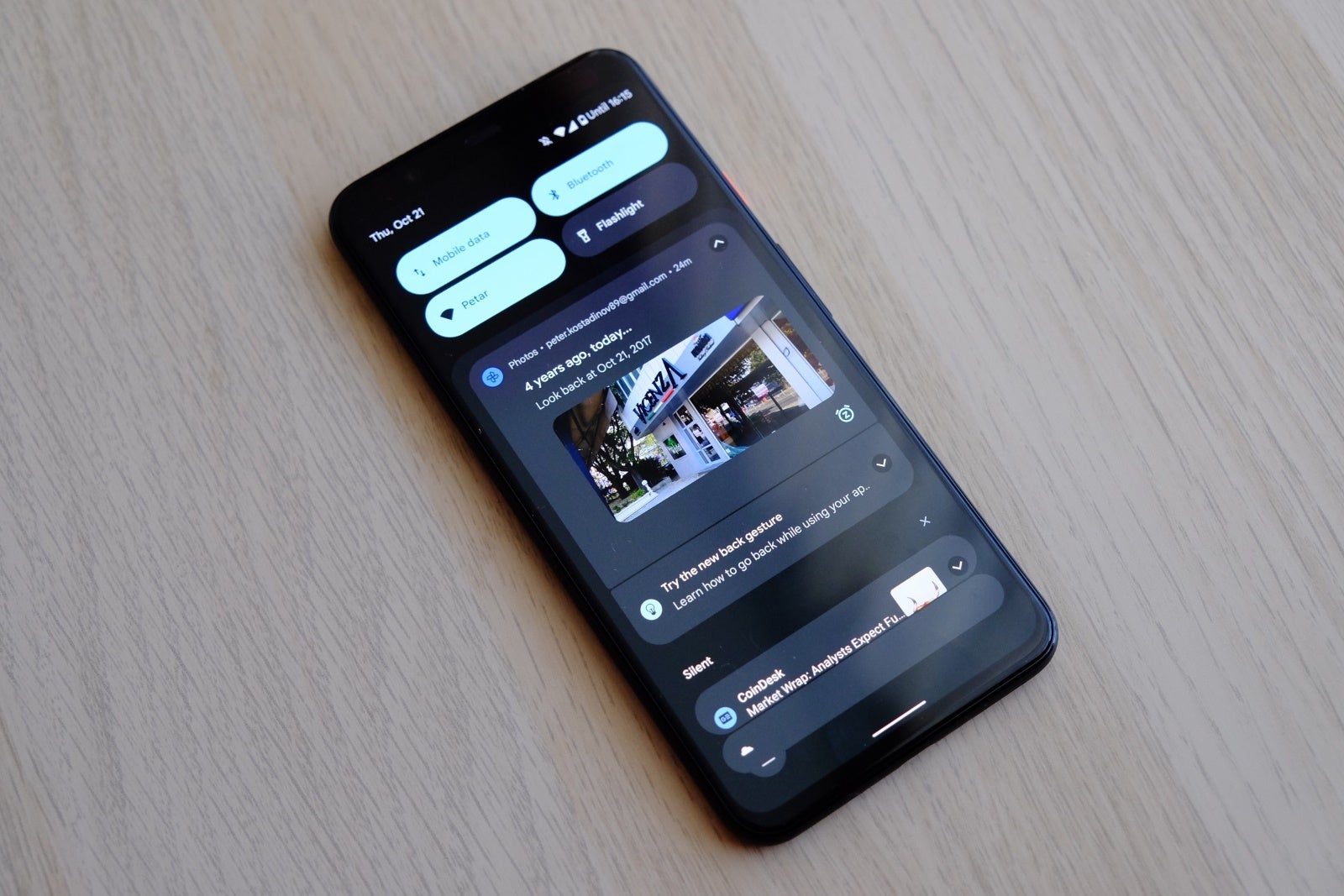 Swipe down again and four more tiles will present themselves to you in Android 12. Of course, the Now Playing music widget is still there when needed, giving you easy access to your music or podcasts. Google Pay and Home Controls are also two quite important new arrivals to the notification pane, while the Google Assistant in Android 12 is as useful as ever.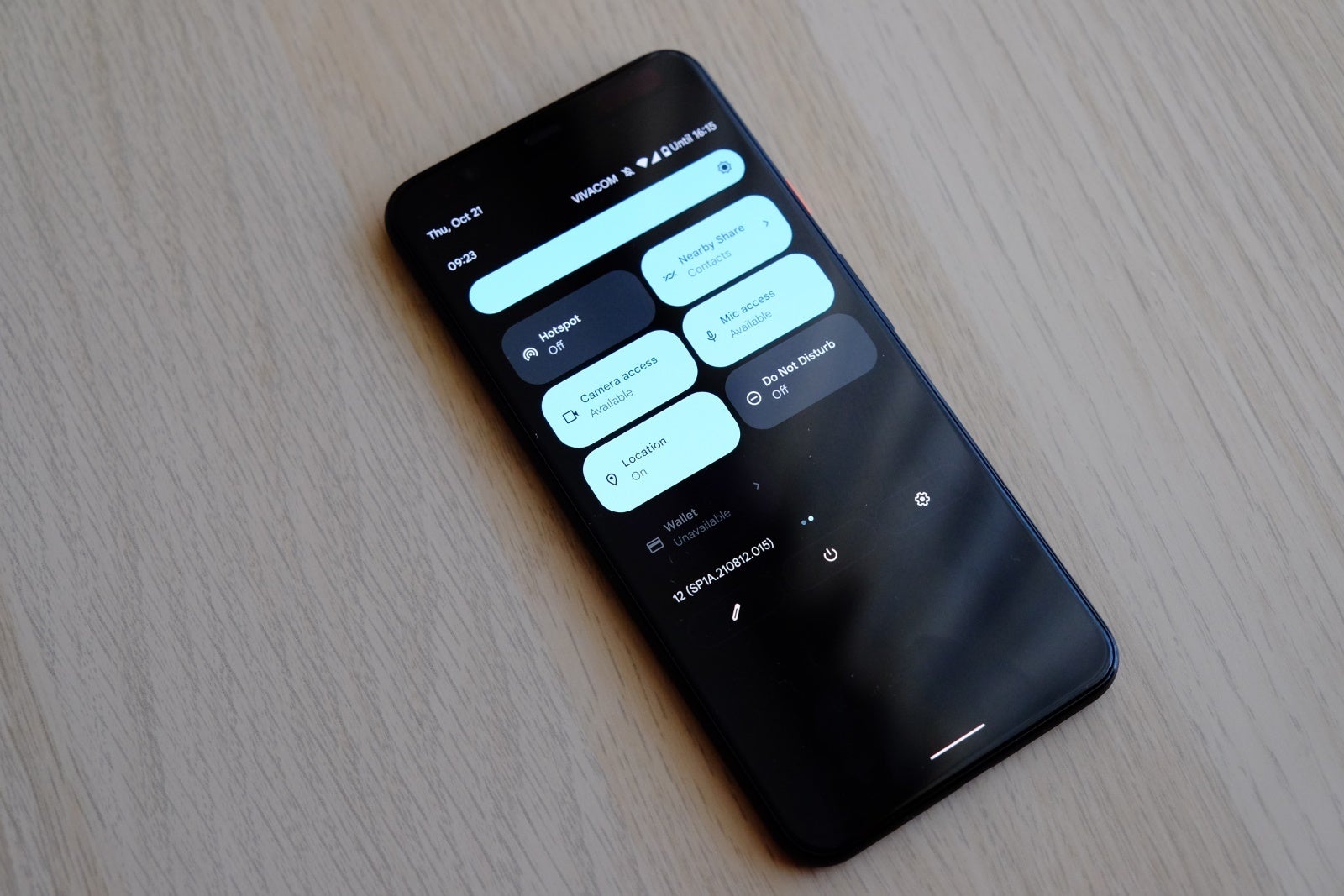 The notifications themselves now pop up over an opaque background and get bundled together when that makes sense. With slightly more rounded corners and less visual clutter, notifications appear much cleaner than before. What's more, notifications now act as an integral part of the notification shade and nor just something that sticks there temporarily, if that makes sense. Notifications from chat apps still appear as conversations, get stickied to the top, and allow you to easily continue chats without ever opening the target messaging app.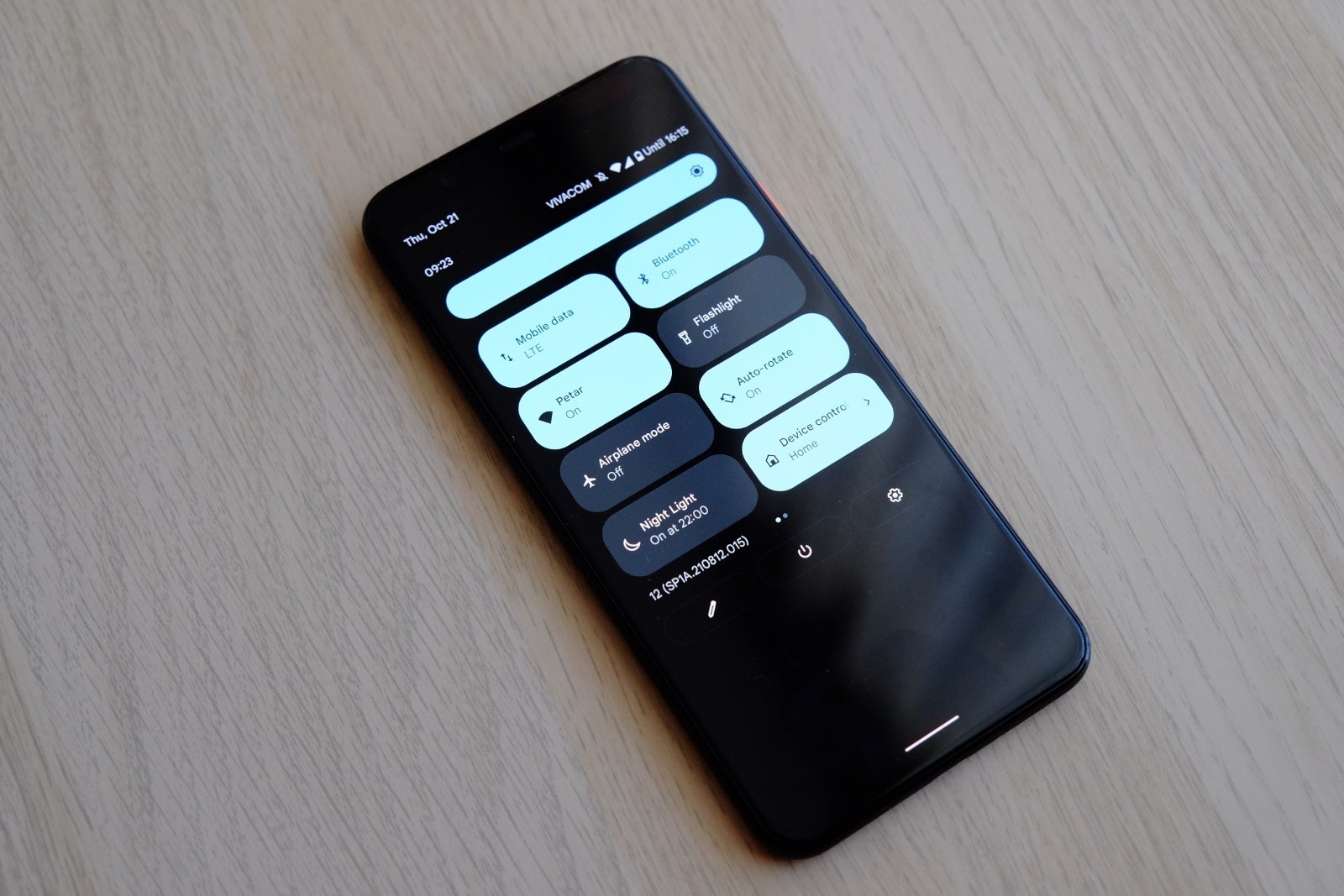 Rolling, or long, screenshots are now part of Android 12. While just about any other Android manufacturer has implemented this in their custom skin, and even Apple adopted the feature a few years back, it's still nice that Google finally bakes in the functionality in stock Android 12.
What are the advantages of Android 12?

Aside from the visual portion of things, which is quite important, there are tons of privacy-related new features in Android 12 that make it noteworthy. Indeed, the new privacy features are probably the second most important new features of Android 12.

Android 12: Privacy and security
Google did focus on security and privacy quite a lot during the opening Google I/O keynote. There are new iOS-like privacy indicators in the upper right corner which clearly indicate if your camera or microphone are being actively used by a certain app. Tapping on these icons will tell you exactly which apps are using the microphone and camera on your phone.

Two new tiles in Quick Settings allow the user to shut down access either the microphone, the camera, or both from being accessed by the system as a whole, which should bring a relaxing peace of mind to privacy-conscious individuals that want to safeguard their personal data with the newest privacy features.
Another privacy-conscious feature is the revised Privacy dashboard, which easily shows you what data is being accessed, how often and by what apps. You can also easily revoke granted app permissions straight from the Privacy dashboard in order to know what's happening with your phone privacy-wise and rein in the misbehaving software. Location access has also been revamped. Users are given the option to grant apps access to precise or approximate location upon the first start of the app, but of course, this can be changed later if the user decides. The new privacy features will definitely be a boon to privacy-minded individuals, methinks.

Finally, there's the new Android Private Computer Core. This feature enables Google to perform various tasks on the device itself and rely even less on the cloud. For example, Live Caption, Now Playing, and Smart Reply will all take place on your own phone and won't reach out to Google's helping hand.

Does Android 12 improve performance?
Each and every year, Android becomes faster and more efficient, and you bet Android 12 is no different. Thanks to intricate under-the-hood improvements have made Android 12 faster and more responsive than Android 11. On top of that, Google says the latest Android is also more power-efficient as well, so we get yet another win.

How has Google achieved this? Without sparing the technical lingo, Google goes in pretty detail about its advances in performance and efficiency. For example, Google says the CPU time needed for core system services has been reduced by up to 22%, while simultaneously reducing big cores CPU usage by the system server by up to 15%. Those are impressive gains that will definitely yield much better battery life in the long run.

Android 12 runs super-smooth on our resident Pixel 4 XL and a Pixel 5 we have at our disposal. Apps load quite fast and the whole system feels rather snappy and capable, all despite the fact that neither the Pixel 4 XL nor the Pixel 5 are equipped with beastly chipsets as per today's standards.
On top of all that, there's a new standard implemented in Android 12 dubbed Performance Class, which helps identify high-performance devices and ensures that demanding features and functionalities will work as intended. Performance Class devices will have to cover certain speed standards, like camera startup latency, codec availability and encoding quality, as well as minimum memory size, screen resolution and read/write performance.
Android 12: The verdict

While it's not revamping the overall Android experience by any means, it's close to being the perfect software update: it overhauls just enough core features for the better while also boasting a new coat of paint to improve its user-friendliness. Material You looks fresh despite the wasted space here and there; provided that Google sticks to it and improves it further, I could see it become the definitive, signature design language of Android.





There is some redundancy that I didn't like, though, at least on the Pixel I used. For example, it would have been nice to status bar clock when the user is on the home screen and there's a neat new clock widget set up, as this promotes redundancy and downplays the new widgets. The same applies to the weather widget, which doesn't disable the weather icon in the At A Glance widget. Granted iOS doesn't do that either, and while these are minor, they show that Google is yet to flesh out the idea for an all-encompassing and deeply intelligent operating system that would proactively evolve the interface in front of your very eyes.





The possibilities are endless. This goes to show that Google has leeway for potential further improvements to Android 12. Yet, for now, Android 12 is the best iteration of the OS, and easily one of my favorite Android versions ever. While the chances of you encountering this exact version of Android in the wild are slim (you're much more likely to see a custom Android 12 interface), Google's latest release will certainly influence the state of Android and urge manufacturers to utilize many of the new features and functionalities.