12 of the best travel apps for Android (2015 edition)
2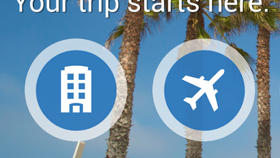 Whether you travel frequently, or just occasionally, to a place in your country, or to an exotic location on the other side of the planet, your Android smartphone (or tablet) can be a valuable companion in your journeys. That's not just because of Google Maps and
its alternatives
, but also because there are many apps that can help you with a lot of things, from finding the right flights and hotels, to discovering details or places only known by locals.
If you're in search of the best apps that can assist you in planning perfect journeys, check out the list we've made below. Some apps that you may think should've made it to our list could be found in
this older selection of travel apps
(it didn't make much sense to include them again), so you may want to examine that before asking why the app X or Y isn't here.
Do you have a favorite travel app? Let us know about it in the comments section!