8 of the best offline GPS maps apps for Android
43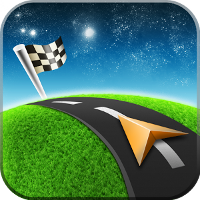 As much as we appreciate Google's extensive Maps app, it's got a very serious weakness that has allowed relatively smaller companies to compete: offline navigation.
Sure, nowadays Google Maps allow you to cache a piece of a map for later use, but the size limitation simply won't cut it for most. Especially if you're touring another country, and are looking at ludicrous roaming charges for data, or, for example, if you're the wilderness type and need something really solid to rely on during your outings.
Thankfully, the Play Store does not want for offline navigation maps, of which there are plenty. Many of them are free, but many also have some type of limitations to them that the developers have put in order to motivate you to buy the full version. In any case, find below 5 of the best offline navigation apps for Android that we picked for you.