10 additional Sprint devices to receive Google Wallet
9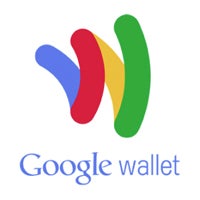 Currently the tap-and-pay service, Google Wallet, is available on the Nexus S 4G on Sprint and the Galaxy Nexus. At Mobile World Congress this week, it was revealed that Sprint would offer NFC mobile payment support on at least 10 additional devices.
One of those devices is expected to be the LG Viper, which is anticipated to be available in the spring. Osama Bedier, vice president of Google Wallet and Payments, said that Google is still in talks with additional operators, manufacturers, banks, financial services, and POS vendors to expand Google Wallet's footprint in the NFC mobile payment arena.
Google Wallet and Sprint are gearing up to defend their market share against its up and coming competitor, Isis. Isis is a joint venture between AT&T, Verizon Wireless, and T-Mobile. While it is currently in trials in Salt Lake City and Austin, Isis has already reached deals with Visa, MasterCard, Discover, and American Express and has commitments from HTC, LG, Motorola Mobility, RIM, Samsung and Sony for future device support.
source:
FierceMobileContent