LG Viper 4G LTE Review
7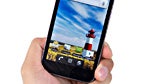 Introduction:
Saddling in and strapped for the bumpy ride, third place carrier Sprint is about to embark on a new endeavor as it is ready to bring to market its first 4G LTE smartphones. Readying itself for the timely occasion, the
LG Viper 4G LTE
not only blazes through the air waves with 4G LTE connectivity, but eco-conscious individuals will surely partake in the fact that it's one green friendly device on its own – even more when it's launching on Earth Day! Backed by a modest $99.99 on-contract price, it's not going to chomp down on your funds that much, which is nice, considering that it's also boasting some admirable specs.
Design:
Seriously, we've never come across an
eco-friendly device
that captured our imagination with its design, and the same thing can be said about the LG Viper 4G LTE. Certainly, it's fine and dandy that its casing is constructed out of 50 percent recycled plastics, but either way, it still turns out to be cheap in feel and construction. Furthermore, it attempts to emulate the look of a metallic finish with its rear cover, but alas, a quick feel ensures that slippery plastic feel. All in all, the design is as barbones and conventional as it can get – so yeah, we're not particularly attracted to it.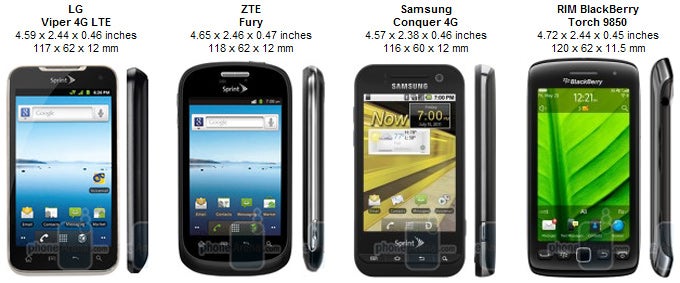 You can compare the LG Viper 4G LTE with many other phones using our
Size Visualization Tool
.
Squished and placed very close to the bottom edge of the display, we find ourselves accidentally pressing its usual four set of capacitive
Android buttons
. On the opposite site, a cutout toward the top edge outlines it earpiece – while a
front-facing VGA camera
sits nearby.
With its dedicated power button and volume control, we like that they're raised slightly to offer some distinguishability with our thumbs – plus, their responses are adequate as well. Taking a peek
around its sides
, we also find a noise cancellation microphone, 3.5mm headset jack, microUSB port for charging/data, and the regular mic.
In the rear
, a 5-megapixel auto-focus camera with LED flash sits prominently towards the top edge, while on the opposite, a slit is found tucking away its internal speaker. Call it an extra step, but you need to remove the rear cover to gain access to its spring loaded microSD card slot, which is positioned on the right side. Additionally, we gain access to its 1,700 mAh battery as well.
Display:
Interestingly enough, LG specifically mentions that the display in the LG Viper isn't necessarily deemed as a NOVA screen. Rather, it's a
4" WVGA (480 x 800) IPS panel
, which by today's standards is decent enough for most things. Detail wise, we're able to discern most things without much strain, and backed by its 700 nit brightness, it's more the readable even when the sun is beating down upon it outdoors. Complementing things, its color reproduction is on the natural side – thus, coming off as being extremely accurate. Needless to say, we're not entirely blown away by it, but nevertheless, it doesn't hurt that it's pleasant looking and easy on the eyes.
LG Viper 4G LTE 360-degrees View:
Recommended Stories