Spigen Ultra Fit Case for LG G3 Review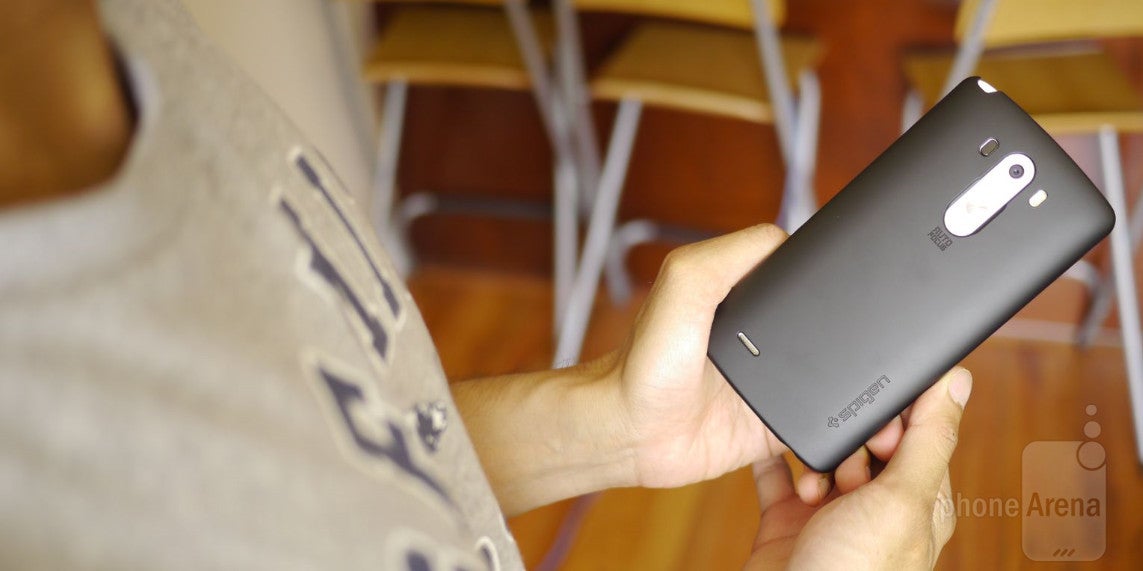 Looming is the inevitable launch of the mighty LG G3, which stands to be unleashed in
certain parts of the world starting on June 27th
. First adopters will surely have something good to look forward when they finally get in their hands, but of course, there are always people who are thinking ahead about how to protect the prized smartphone. Well, case maker Spigen has a simple solution in its Ultra Fit case for the LG G3 – one that's form fitting, while still providing superficial protection.
Much like the other cases from Spigen's Ultra Fit series, this one for the LG G3 follows in practice by being nothing more than a simple form-fitting, snap-on case. Naturally, its soft touch matte finish gives it a grippy feel in the hand – while still allowing it to repel smudges and fingerprints. Even though it looks flush with the display, there's a small lip to the outer edge of the case, to prevent the screen from coming into contact with surfaces.
Luckily, the top and bottom edges of the Spigen Ultra Fit case are left exposed, which allows us to easily connect any sort of headphones to it. Although the case does nicely to protect the phone from minor things, such as scratches when it's placed in a pocket or bag, it's not something that'll give sufficiently cushion the phone in the event of a drop or fall. Trust us, you're going to cringe if the phone ever slips unexpectedly and falls in slow motion to the ground.
Indeed, the front of the phone is exposed, but Spigen includes its Steinheil Ultra Crystal Film screen protector with the packaging – so there's some added protection to the display. Attached with a $14.99 price point online, it's not too bad of an offering considering you're not going to fork over a whole lot of cash to pick it up. As it currently stands, it's available in only three basic colors. Sure, the case itself doesn't offer much protection, but it's likely to attract owners who merely want to have some basic protection out of the gate.