Spigen Case Wallet S for LG G3 Review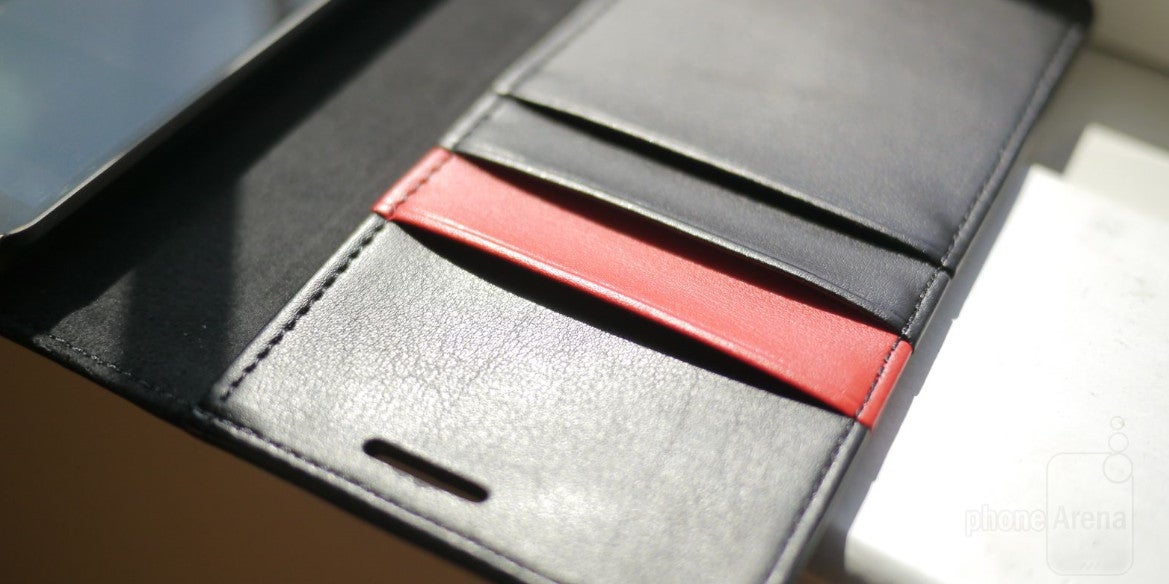 We all know the pains of having to carry a phone and a wallet, they just occupy so much space – more so now that it's summer. Heck, there are even times when you forget to bring one of them with you when you're going out with friends. Well, if you're itching to get the LG G3 when it arrives, but don't want to burden yourself with managing two things, the Spigen Case Wallet S for the LG G3 might be that 2-in-1 solution that'll save you on the worrying.
Visually, the Spigen Case Wallet S for the LG G3 looks very much like the other wallet cases that Spigen produces for other flagship phones – like the iPhone 5s and Samsung Galaxy S5 before it. Available in only two colors, white and black, this particular wallet case not only allows us to carry along three cards, but it also doubles as a stand for the phone as well. As much as we appreciate its ability to carry up to three cards, whether they're IDs or credit cards, it would've been nice to see Spigen expand that tally to something higher.
The material has an almost leather like feel and look, but it's not leather. Instead, it seems to be some sort of synthetic material, which isn't bad considering it does a nice job of emulating the leather look. There's a magnetic clasp that keeps the entire thing closed, but unfortunately, it's not a smart case – so the phone won't turn on/off when it's opened/closed. Thankfully, though, the Case Wallet S has a fair amount of protection, so you can expect it to handle most scruffs and run-ins with no issues.
Looking at the big picture, we're most shocked by the $19.99 cost of the case – it's cheaper in comparison to other wallet cases from the company. In fact, the wallet case for the Note 3 continues to sell for $34.99. However, it's probably due to the fact that this particular one isn't made out of genuine leather. Nevertheless, it's an okay option for those who want to eliminate the need of carrying around two separate things.