OnePlus 8T Review: a revolution in charging
14
We may earn a commission if you make a purchase from the links on this page.
OnePlus started as a simple idea: it made one phone and one phone only, the so called "flagship killer", a device with the fastest processor around for a much lower price than other flagships.
These days,
OnePlus
is a bit different. It sells not one, and not two, but 6 different phones. Trying to pick the right OnePlus phone is a bit of a challenge, and the newest OnePlus 8T adds even more nuance.
So… in the OnePlus universe, the new 8T is a bit cheaper than the company's flagship, the OnePlus 8 Pro that it released in April, and it's also a tiny bit more expensive than the OnePlus 8, a phone of nearly identical size and specs. It's a strange middle ground: the 8T does have the 120 Hertz fast refresh rate from the flagship 8 Pro, but it doesn't have the flagship camera system. It also comes with a flat screen, while the 8 and the 8 Pro both feature curved displays. And to complicate things further, it adds a revolutionary new charging system that no other OnePlus phone has so far. Is your head spinning already? I know mine is.
Let's not rush it then, and explore the OnePlus 8T in detail...
OnePlus 8T
65W charger (with USB-C)
USB-C to USB-C cable
See-through silicone case
SIM tool
Stickers and user manual
Design and Size
The 8T is a big phone, but reasonably big. It's the size of the Galaxy S20 Plus, hard to grasp in one hand, but pocketable. It's not quite as big as the S20 Ultra or Note 20 Ultra, two phones that go to the extreme and barely fit in a pocket. The 8T seems a great fit for lovers of big phones, but we really wish OnePlus made a more compact phone, as that's currently missing in the lineup.


The two colors are bright and have a classic look, but there is one difference: the aquamarine version that we have has a glossy finish, and if you prefer a matte feel go for the silver model.

Like all other OnePlus phones, you get a 3-way mute switch, which is extremely convenient and is one feature I wish more Android phone makers adopted. And nope, no 3.5mm headphone jack can be found here.
Display
We were incredibly impressed with the screen on the OnePlus 8 earlier this year, and the OnePlus 8T is even better. It has a 6.5-inch OLED display with a 1080p resolution. It's sharp enough, but where it truly excels is colors that look beautiful on this screen, and the brightness can go very high so you can easily use the phone outdoors.
The new feature here is a 120 Hertz fast refresh rate, which makes scrolling, swiping and multitasking perceptively smoother.
Display measurements and quality
Performance, Haptics and Biometrics
In 2020, you expect phones to be fast and the OnePlus certainly does feel incredibly fast. What is a bit harder to spot in a review based on a relatively short time of usage is how the phone performs after a while. Our experience with OnePlus phones shows that while other phones slow down after a couple of years, OnePlus phones remain fast. All of them run fast for years and are extremely reliable, an important distinction that should be taken into account.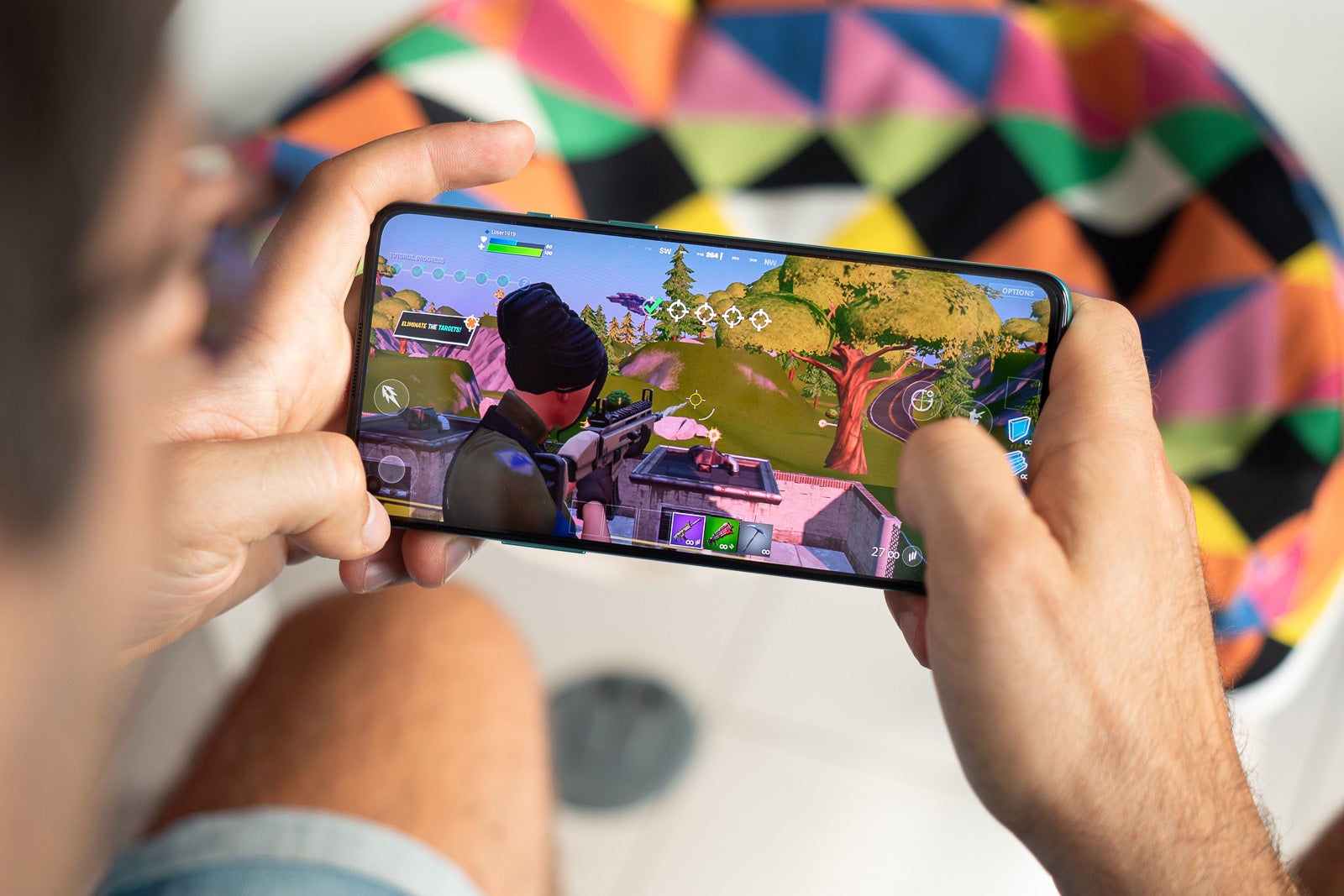 One thing we did notice is that the 8T does warm up perceptively when you play games and in intense tasks. It doesn't get scorching hot, but it does warm up quite a bit.
In terms of biometrics, you have an optical fingerprint scanner which is super fast, much faster than on Samsung phones, for example, and using it has been effortless.
OnePlus has also paid attention to the little details. The vibration motor on this phone is incredible. It provides subtle, precise feedback. Typing on a keyboard with such a nice vibration feedback is a joy and I felt I was typing faster and with less mistakes.
And the phone runs on Android 11 out of the box, this is the first non-Google phone with Android 11 and OnePlus also has a great track record with Android updates.
5G Connectivity
You can currently buy the OnePlus 8T unlocked on the the OnePlus website and T-Mobile is also selling the phone under the OnePlus 8T+ 5G name.
The phone supports all low-band and mid-band 5G frequencies used in the United States (n2, n24, n41, n66, n71), but it does not support mmWave 5G bands like the one used by Verizon Wireless. Effectively, this makes the OnePlus 8T a T-Mobile phone in the US. It's worth mentioning, though, that it does support all of the 4G LTE bands used in the US, so it's a fully capable LTE phone. With the state of 5G in 2020, LTE is often just as good and 5G is not something that you will really miss, but that might change as soon as next year.
Camera
While you have many reasons to buy the 8T, there is also one big reason why you might want to look elsewhere: the camera. As amazing as fast charging on this phone is, it's equally frustrating how underwhelming the camera is.
OnePlus insists on including two useless sensors on the back of the phone: a macro lens and a black-and-white monochrome lens, the latter being so useless, that it is placed as the last filter in the camera app and most people probably wouldn't even be able to find it, let alone use it. The macro lens is another wasted lens, with mediocre quality and you can actually get better close-up shots using the main lens.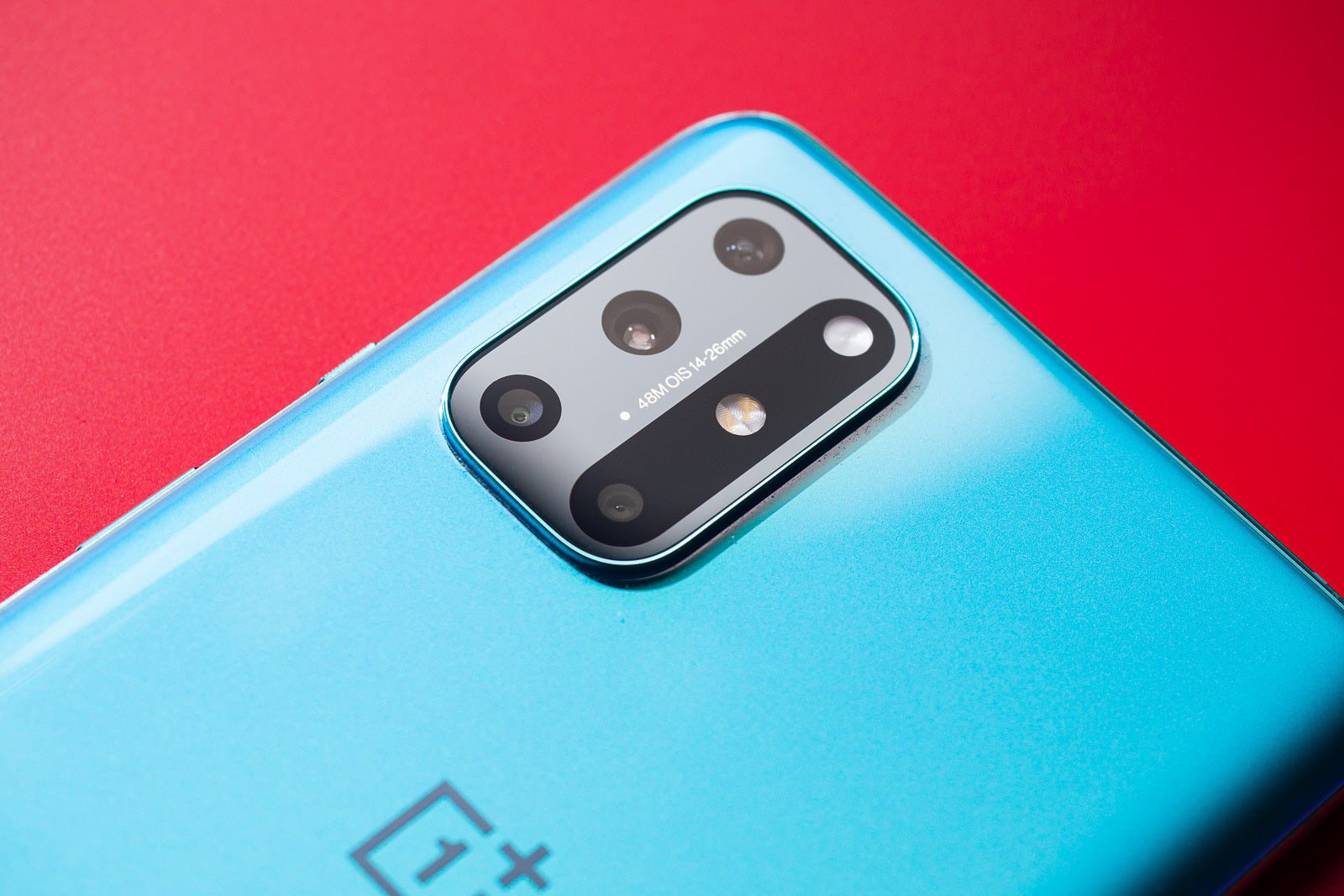 At the same time, there is no dedicated telephoto lens that would have actually been useful for zooming and portrait photos. Frustrating? Yes!
We compared the OnePlus 8T cameras against the Google Pixel 5 and the Galaxy S20 FE, and the 8T was inconsistent and simply not on the same level as these two phones that actually cost less.
Pixel 5 vs Galaxy S20 FE vs OnePlus 8T: Camera Comparison

Let's be fair, though, and put things in perspective: in good conditions, you still get quite decent photos out of the OnePlus 8T. Don't expect straight up terrible photos, not at all, but the competition has really improved their camera game, while OnePlus has not and you can tell. And that is a bit of a shame since we have seen that OnePlus is capable of making a good camera in the OnePlus 8 Pro. It just did not include it here. And we understand: otherwise people would have no big reason to buy the 8 Pro, but that's not what the Never Settle idea of OnePlus was all about when the company started.


Sound and Loudspeaker Quality
There is no 3.5mm headphone jack on the OnePlus 8T, but the company has released truly wireless buds priced extremely affordably and with such budget options available it's hard to complain.
Loudspeaker quality is also decent, but not quite the best we have heard. That honor goes to last year's Pixel 4 XL, but loudspeakers on the newer iPhones and Galaxies also sound a bit more powerful and fuller than this phone.
Battery Life
Battery life on the 8T is solid. You get a 4,500mAh battery, a reasonable size and with average use, we were getting through a full day with no need to recharge, but this is not a 2-day phone.
Charging
The 8T comes with a revolutionary new 65W charger that tops up the phone in about 30 minutes. You no longer need to charge your phone at night, ever.
This is a huge deal and it's frustrating to see this how little attention this feature is getting. While we are seeing a ton of hype about Apple's MagSafe, the OnePlus Warp Charge barely gets credit where credit is due.
OnePlus uses two batteries to achieve these break-neck charging speeds and promises that the fast charging won't fry your batteries faster than regular charging. The company says batteries will withstand 800 charging cycles until they reach 80% capacity, which is on par or even better than the stats on regular charging. And it makes the fast charging claims by Samsung, Google and Apple feel... a bit outdated.
The OnePlus 8T does not have wireless charging because it doesn't need to: the 65W Warp Charge gives you a 70% charge in less than 20 minutes. That's just incredible.
in 10 minutes - 39%
in 15 minutes - 58%
in 20 minutes - 72%
in 25 minutes - 87%
in 30 minutes - 98%
32 minutes - 100% FULL Charge
Price and Alternatives
Another reason to buy the OnePlus 8T is price: this phone costs $750 dollars in the United States, with the charger, a screen protector and with a case included in the box. This is not quite as cheap as previous OnePlus phones, but it's still a great deal.
There are some strong rivals, however: the
Pixel 5
is a more compact phone with an even better battery life and camera performance, but it does feature a slower processor.
The
Galaxy S20 FE
comes in a plastic body, but features the same Snapdragon 865 chip and has better camera performance.
And this year's
iPhone 12
costs just a bit more than the OnePlus 8T while adding a faster chip, more compact design, the iOS ecosystem and a superior camera system.
Conclusion

At the end of the day, the OnePlus 8T is a phone that is a joy to use and that brings a revolution in charging that has really gone undeservedly under the radar. If camera is not on the top of your list of priorities, this is an easy phone to recommend. But with so many OnePlus phones and so few differences between models, it does feel that the big Never Settle idea has started to water down and OnePlus would benefit from a more focused approach to take on the big guys.