Chip maker TSMC sees shipments of top shelf smartphones declining this year
1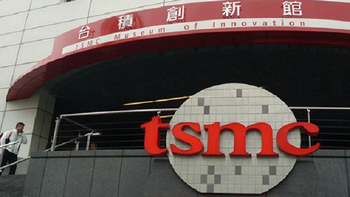 TSMC, the company that produced the A11 bionic SoC for the trio of 2017 Apple iPhone models, is expecting a decline in the shipment of high-end smartphones in 2018. C.C. Wei, co-chief executive of TSMC, sees declining shipments this year for high-end handsets. He sees shipments of mid-to low-end handsets actually increasing during 2018. TSMC expects wafer based revenue for mobile phones to come in flat this year, compared with 2017.
The company
has already received the word that it will be the sole producer of the Apple A12 chipset
which will be found in the 2018 iPhone models. TSMC also manufacturers mobile phone chips that are designed by Qualcomm, Huawei's Hisilicon and MediaTek. This year, the company is shipping chips made using the 7nm process, and is already planning on testing the 5nm and 3nm nodes.
"In terms of shipment units, high-end smartphones are decreasing for this year. Mid-to-low-end smartphones will increase by several percentage points. For TSMC, overall wafer revenue for mobile phones will be flat compared with 2017."-C.C. Wei, co-chief executive, TSMC
TSMC's mobile division accounted for 50% of the company's overall revenue of $33 billion last year.
source:
NikkeiAsianReview