TikTok will soon let you see why it has recommended a specific video to you
1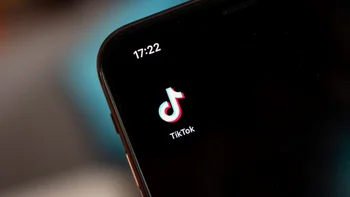 Have you ever wondered why TikTok recommends certain videos to your "For You" feed? Well, if you have, you will soon know the answer. As TikTok announced in a new
blog post
, it will introduce a new tool in the coming weeks that will allow you to see why a particular video appears in your "For You" feed.
Once TikTok releases the feature, you will be able to find it in the share panel on your For You feed. When you tap the share button, you will see a new question mark icon named "Why this video." Choosing it will reveal why TikTok recommended the video you are currently watching.
For example, the app may inform you that it is displaying this clip due to your previous interactions with the application, such as content you watched, liked, or shared, comments you posted, or searches you performed. It may also tell you that you're seeing this video because it was uploaded from an account you follow or from an account that has been suggested to you.
Another reason the app could give is that the displayed video is popular in your region, which is why it is being shown to you, or that the clip was just recently posted in your area.
In its blog post, the social media platform also shared that it is currently working on many other ways to bring "meaningful transparency" to its users.
We should not be surprised by TikTok's sudden desire to offer more transparency because it's most likely due to the attacks that it is currently facing. The social media platform is once again under fire by the US government.
Recently, a new bill was introduced
that would prevent TikTok from operating in the country
. The bill follows on the heels of a proposal prohibiting the app's installation on government-owned devices. As you probably know, a similar ban already exists for devices used by the United States military, the State Department, and the Department of Homeland Security.