Share your love for UK carrier Giffgaff and receive additional airtime credit in the process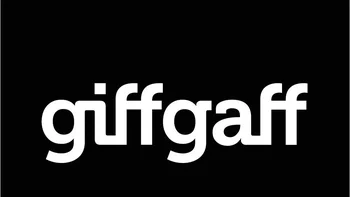 Share the love. No, these aren't lyrics from a song. This is the name of the referral program offered by UK carrier Giffgaff. If you are a customer of the mobile operator, you can refer a friend and receive £5 in payback as airtime credit. And now you have an even bigger incentive to refer a friend to Giffgaff.
As the carrier announced on its
website
, it has launched a new promotion through which you can earn an additional £10 in bonus when you refer a friend and they activate an eligible SIM card. The reward will be granted to you within 72 hours of your friend's SIM activation.
However, you should also know that the promotion will be active until January 31st, 2023, and is valid for a maximum of 15 new users. This means that once you pass this number, you won't receive the additional £10 anymore. Also, Super Recruiters can't take advantage of this offer, and SIMs that come with the purchase of phones are not eligible.
If you are in the market for a new phone and want to become a Giffgaff customer — and then recruiter — feel free to visit our
best Giffgaff phone deals
, where you can grab a new handset with a great discount. In case you want to buy your new phone from another carrier, you can check out our
best Vodafone phone deals
,
best O2 phone deals
,
best Three phone deals
,
best EE phone deals
, and
best Virgin Media phone deals
articles.