Samsung's Q3 profits expected to hit record levels, but smartphone numbers will continue to drop
29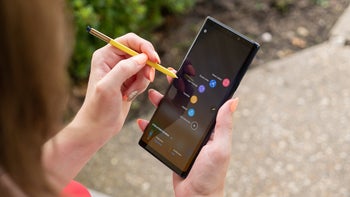 Samsung is not due to report final financial results for the July - September 2018 quarter for a few more weeks, but it's pretty obvious that the company is headed for
yet another record-breaking profit score
.

The world's largest smartphone vendor continues to rely heavily on its semiconductor business, projected to account for almost 80 percent of the 17.2 trillion won overall Q3 operating profit.

That currently equates to around $15.3 billion, but analysts expect quarterly profits to start shrinking soon, as prices of various types of extremely lucrative chips for Samsung are slowly dropping.

The chaebol is probably looking at decent Q4 numbers, followed by "minimal" profit growth during the first half of next year, and "small" profit declines in the second half of 2019.

Samsung's once-thriving mobile division will unsurprisingly not be able to offset the dwindling profit scores of the chipmaking department, as the global smartphone market continues to "mature" (read stagnate).
For the third quarter in a row, Samsung's smartphones are forecasted to see drops in operating profit between July and September, with divisional earnings "pressured" by
Galaxy Note 9
marketing costs.
Unfortunately, we'll have to wait for a more detailed analysis of the latest flagship's success, as well as Samsung's
Galaxy S10
expectations. Until then, you might be interested to hear the company's display unit is looking at around 812 billion won ($730 million) in Q3 2018 operating profit, benefitting from a rebound in prices for "large displays", as well as increased orders for OLED panels after Apple's recent launch of next-gen iPhones.
That 812 billion won score represents a sharp increase from Q2's modest 140 billion won profit, but also a decrease from the 970 billion won earned between July and September 2017.
Competition is about to heat up
too, so Samsung had better not rest on its laurels.