Samsung reports record operating profits for Q1; Galaxy S9 production cut says analyst
21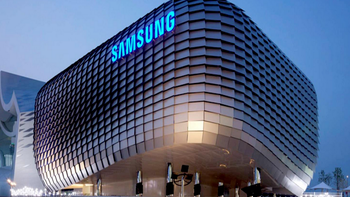 Earlier this month,
Samsung gave a preview of its first quarter earnings
and said that it would report record operating profits. And sure enough, the company announced on Thursday morning (thanks to the time difference, it is the next day in South Korea) that it achieved a fourth consecutive quarter of record operating profit. Leading the way for the company was sales of memory chips.
During the first quarter, Samsung reported net profit of 11.69 trillion South Korean won, equivalent to $10.8 billion USD at current exchange rates. That happens to be a healthy 52% gain from the net profit of 7.68 trillion won reported by Sammy for the first three months of 2017. Operating profit, at a record 15.64 trillion won ($14.5 billion USD), was up 58% from Q1 2017's 9.9 trillion. Top line growth amounted to 20% as revenue during the January through March period totaled 60.56 trillion won ($56.1 billion USD), compared to 50.55 trillion won garnered during the first quarter of 2017.
Some analysts are forecasting a quick and sudden end to Sammy's record breaking streak. Chip prices aren't expected to jump in price as much as they did during the last year, and high-end handset sales are being hampered by the increase in the upgrade cycle. Those buying expensive flagship models haven't been so eager to replace their phone every two-years ever since carriers stopped subsidizing handset sales.
Samsung's Q1 2018 earnings report slightly topped expectations from brokerage firm analysts. On average, the analysts estimated that Samsung would report sales of 60 trillion won and profits of 11 trillion won. The company did benefit from the earlier release of its new flagship phones, the
Samsung Galaxy S9
and
Samsung Galaxy S9+
. The pair were released in March, in time for some sales to count toward the first quarter results. Last year, the 2017 flagship models were launched in April, which meant that initial sales of those phones were included in the second quarter of 2017. That could hurt comparisons when the company reports in earnings for the second quarter of this year.
On Wednesday, we told you that
Samsung had shipped 8 million units of the Galaxy S9 and Galaxy S9+
during the first month of the handsets' availability. But some analysts expect sales of these phones to cool off. For example, Susquehanna analyst Mehdi Hosseini recently told clients that the manufacturer has cut production plans for the
Galaxy S9
from 40 million units to a range of 32-34 million.
source:
WSJ