Samsung Gear S4 will have Bixby support from the get-go
13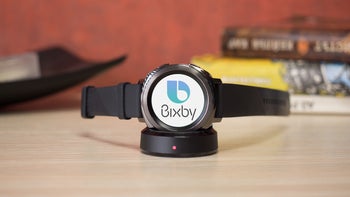 Samsung is pushing strong to make Bixby a worthy and competitive AI assistant, but it has yet to succeed. Bixby is handy in its own ways, sure, being focused more on doing things
on
your phone, instead of answering questions, but it still lags behind the likes of Google Assistant and Alexa.
One notable omission on Samsung's failure to integrate Bixby into the otherwise excellent Gear S3, which has both a microphone and a built-in speaker. Earlier this year, when Samsung brought SmartThings to the Gear S3—the platform that lets you control smart home devices—we were hoping that Bixby, too, would follow suit, as it would allow users to interact with smart home appliances via voice commands. Alas, this never happened.
However, according to
SamMobile
, who claim to have received
"confirmation"
on the matter, the upcoming
Samsung Gear S4
(or
Galaxy Watch
) will launch with Bixby support from the get-go. Thankfully, the Gear S4 won't have a dedicated Bixby button, and the virtual assistant will instead substitute the current S Voice feature found on Samsung wearables. According to the report, Bixby will be accessible both via the home button on the Gear S4, as well as by saying
"Hi, Bixby."
The Samsung Gear S4 is shaping up as one of the most exciting smartwatches of the year, and with Bixby 2.0 expected to debut alongside the Galaxy Note 9 early next month, it may have some interesting, AI-flavored surprises in store.